Are you the type who enjoys building instead of buying? Then we've got something special for you today: here's a quick and easy DIY project that you can do in the comfort of your own home.
In only 5 simple steps you can build your own bookshelf in the comfort of your home.
What You'll Need: 2 standard size pallets – wood glue – paint – paint brush – hammer – nails – electric drill – circular saw (if available) or hand saw – hook
Step 1: First, remove the deckboard pieces from one of the pallets. Use the claw section of your hammer to remove the nails from the pallet.
Step 2: Use the separated pieces from your first pallet to close the top and bottom two-way entry on your second pallet. You may need to use your circular or hand saw to cut the pieces from your first pallet to fit into the gaps of the first pallet. Once you have the correct sized boards, you can now apply the wood glue to the edges of the boards and fit neatly into the gaps of the pallet.
Step 3: Next, hammer in some nails from the outside of the first pallet into the boards to ensure that they are firmly in place. Now use the remaining pieces from your dismantled pallet to close up the middle section (four-way entry) of your bookshelf.
Step 4: Now that your pallet is looking more like a bookshelf, you can paint it in your chosen colour. Be sure to give multiple coats to ensure that the colour stays brighter for longer.
Step 5: Finally fix the hook to the top end of your bookshelf and pick a spot where it will hang. Keep in mind that you may need to fix more than a single hook to your bookshelf so that it hangs safely. This will depend on the type of hooks that you are using and the weight of your bookshelf. Below is a picture of what your bookshelf should look like after completion: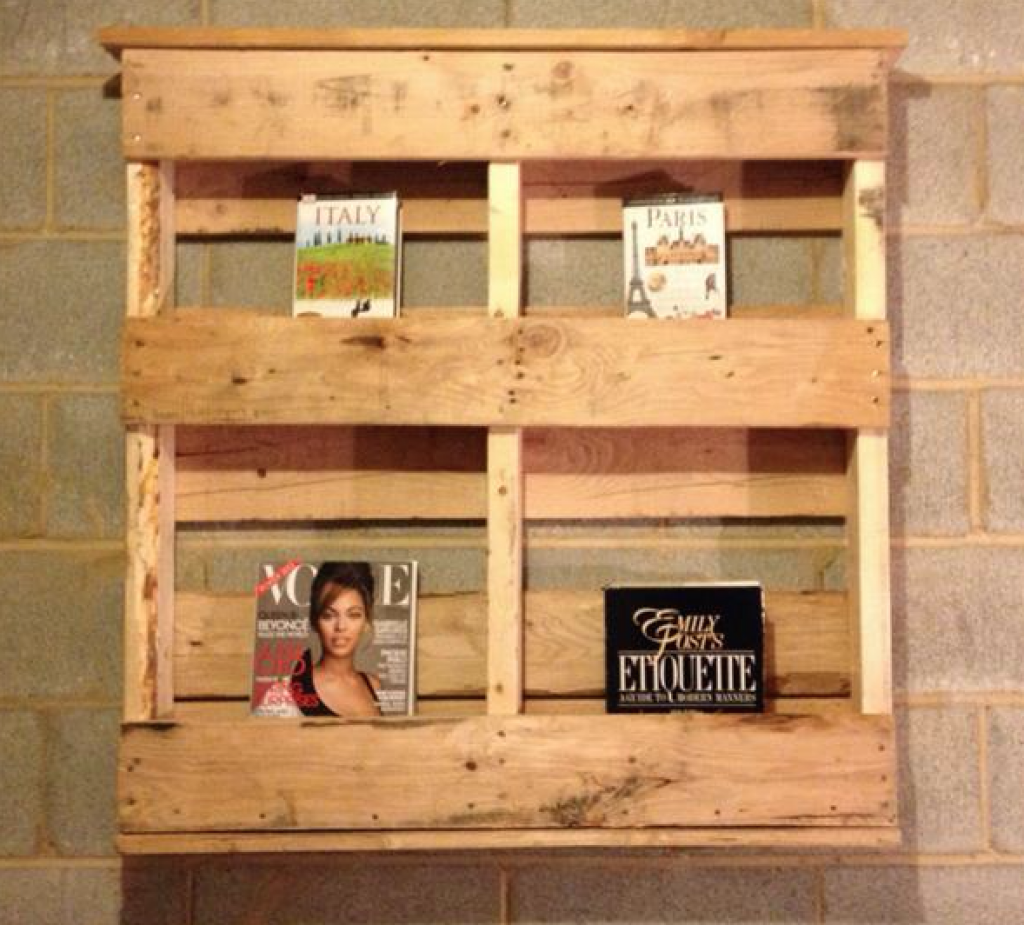 Below are a selection of tools that will work perfectly with this project. Simply click on the product name to be redirected to the product page to view pricing and availability.
Hand Tools                                                                      Power Tools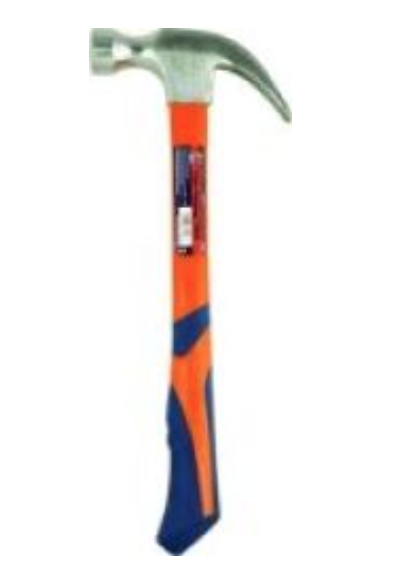 Ryobi Work Bench                                                                                Ryobi Compound Saw
Penguin Wood Glue                                                                              Cordless Screwdriver