If being in lockdown has taught us anything, it is that we have become resilient when we need to 'make a plan.' Suddenly, everything has another use, and we find ourselves being amazed that our everyday appliances a kitchen tools actually offer so many other uses. Here are just 5 clever alternative ways to put your home kitchen appliances to use.
Use a tumble dryer to prove dough while baking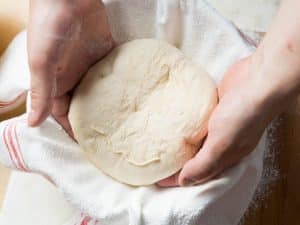 Want to prove dough quickly? This crucial step in baking bread gives the dough time to rest and helps to activate the yeast in the dough, but can also be a tricky step. A warm tumble dryer offers the perfect environment to prove your dough. Simply put your tumble dryer on for a few minutes, heat it up, and once it has stopped put your bowl with the dough in it to keep it warm.
Find the best prices on baking essentials online with PriceCheck now:


Disinfect a dish sponge in the microwave
Tired of washing dishes, and then finding that cleaning the sponge is even more difficult? Clean and disinfect it in the microwave. Simply put the damp sponge in the microwave for a minute or two and radiate the germs away.
Find the best prices on cleaning essentials online with PriceCheck now:


Use a popcorn machine to toast nuts
If you're busy with a recipe that calls for toasted nuts and you've only got raw available then you can use your popcorn maker to toast nuts in a jiffy. Just place a handful of nuts in the machine, and turn it on for 5-10 seconds. Shake the machine to keep the nuts moving, and repeat the process until the nuts reach your desired level of toasting. (They toast surprisingly quickly, so keep an eye on them!)
Find the best prices on a popcorn maker online with PriceCheck now:


Use a coffee grinder to powder and crushed food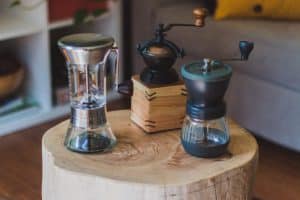 A coffee grinder is the perfect tool to powder or crush toppings and small foods in a pinch. Put a handful of nuts, crackers, cookies, or oats into your coffee grinder, and pulse it a few times to achieve the perfect crumbly or powdery consistency. Use it for breaking down biscuits for pie crusts, chop nuts for an ice cream topping, or to powder oats to make flour.
Find the best prices on a coffee grinder online with PriceCheck now:


Use a French Press to strain anything
Turn a French Press from a single-use tool into a multi-tasking wonder in just a few steps. Believe it or not, this little gadget can be used for so much more than brewing coffee. The large glass vessel in most French Press tools can handle super hot liquids, and the tool's micro-fine strainer sorts out pesky solids like a boss. This alone makes it a great candidate for performing a long list of kitchen tasks. If your French Press is gathering dust you can also use it to strain and brew loose leaf tea, froth milk (just pump the plunger up and down gentle a few times), whip cream, rinse and strain Quinoa or other light foods, and infuse oils and liquors.
Find the best prices on a French Press online with PriceCheck now: