With the Covid-19 lockdown in full effect, kids are spending a lot more time indoors — and online. Everything from school to family catchups has moved into the digital space so why shouldn't the internet be the best place for extra-curricular fun too? While DIY crafts, indoor activities, and backyard games are a great way to keep children entertained, there are also dozens of livestreams online for kids that will allow them to experience a little mental vacation from the confines of the house.
Everyone from gyms instructors and musicians to kids entertainers and even museums have taken their offerings online with music classes, sing-alongs, dance parties, and story hours on Facebook and Instagram. Tune in live or catch the recorded version for your kids to watch whenever the 'I'm-bored' blues starts to strike. Here are our favourite picks for the best free livestreams for kids to watch during the lockdown.
Remember: you can get all your lockdown essentials on PriceCheck to help keep your kids busy, educated, and entertained!
1. Visit the aquarium: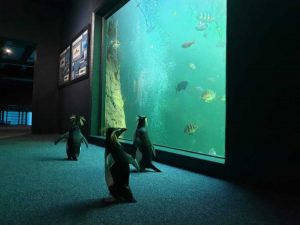 Missing trips to the aquarium? Two Oceans Aquarium in Cape Town has your back! Even though the aquarium is closed to the public during the COVID-19 lockdown, you can still take a peek at the beautiful I&J Ocean Exhibit via a livestream provided by VOX Telecom. Click here to visit the aquarium's website to watch the livestream online whenever you like. Be sure to keep an eye out for the scuba divers who will be diving in to care for these animals throughout the day!
2. Sit down for storytime: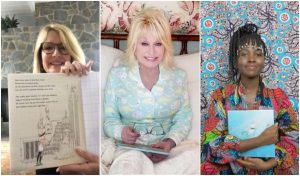 Looking for a fun way to spice up your storytime at home? Penguin Random House has teamed up with Parents magazine for the Read Together, Be Together campaign. This exciting twist on storytime will bring little ones book readings by authors and celebrities. The daily session will see authors and Hollywood celebrities read their favourite books to children online so grab your favourite book and read along! Click here to find out more.
3. Go with the beat: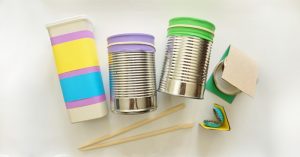 If your kid loves music, then the Peanut Butter & Jam Sessions are ideal for them. Tune in with Linton Chamber Music for preschool-themed classical sessions on Facebook every day at 16:00 South African Standard Time. Click here for more information.
4. Join a princess party: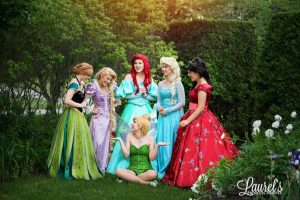 It's time for some fun with dress up! Join Laurel's Princess Parties on Facebook Live for one of three princess-themed parties every day. The theme and activities change every day, so be sure to check the weekly schedule. Click here for more information.
5. Get physical:
Tune into YouTube for some Physical Education. During this crazy time, Fitness Coach Joe Wicks has decided to become "the nation's P.E. teacher," with 30-minute workouts for students posted every weekday at 15:00 Standard South African Time on YouTube. Click here for more information.
Find the best prices on the essential items to keep your kids entertained and learning at home during the lockdown.