Any home owner knows that keeping up with home maintenance is key to keeping your home in top condition throughout the year. Regular household maintenance can help prevent expensive repairs later down the line, especially in winter when bad weather puts your gutters, windows, roof sheets, and doors to test. Add in the woes of load-shedding and you've got the additional concern of blown bulbs, malfunctioning transformers and damaged appliances to deal with.
Sadly, widespread retrenchments, salary sacrifices, bonuses or commissions not being paid, and businesses closed or just ticking over have understandably made people wary about spending money. But, although money may be tight, ignoring small but essential home maintenance tasks can lead to much bigger expenses later. By regularly maintaining woodwork, roofs, gutters and paintwork you can avoid bigger, more expensive problems later, such as rotten wooden doors and windows needing to be replaced or ceilings collapsing because of a leaking roof.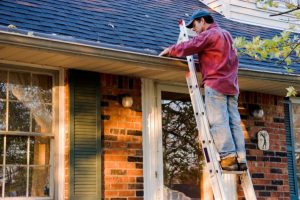 Luckily keeping up with your home maintenance doesn't have to cost a pretty penny. With South Africa's Coronavirus lockdown continuing for some time still, many of us have a lot more time now to tackle these issues ourselves, saving money in the process. Of course, if you're not a DIY enthusiast, this is also the perfect time to get a handyman in while you're at home to supervise.
Ultimately, while money may be tight, spending a bit to deal with small issues before they become big problems is sensible. To help you look after your home without breaking the bank, we've put together 5 affordable ways to stay on top of your home maintenance:
1. Distinguish between maintenance and improvements
It's important to differentiate between necessary upkeep and improvements that would be nice to have. If money is tight, limit your to-do list to things that will cost you more if not attended to. For example, clearing out your gutters or re-varnishing wooden doors and windows is essential to protecting your home and prevent costly repairs down the road, while re-carpeting a bedroom can wait until a later stage when you've got savings to spare.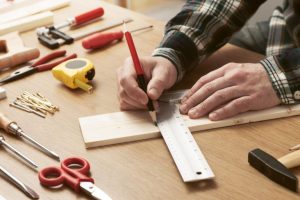 2. Prioritise the big stuff
Go around your house and make a list of everything that needs to be done. Once you know what needs repairing or sprucing up, prioritise the most important jobs and then tackle one job at a time. Some tasks, such tasks are more urgent than others. For example, while sanding down and repainting woodwork will prevent it rotting, it may not be as urgent as finding the source of a leak in your home. Leaks, whether from a hole in the roof or a plumbing problem, don't go away and can get worse fast. Besides having to pay for water spurting from a pipe, leaks can cause a lot of damage to paint, carpets, woodwork and even the structure of your house.
Prioritise your tasks, beginning with the most urgent and ending with those that can wait until you have more time and money to deal with them.
3. Check your insurance policy
Find out if you're covered before committing. You may have insurance cover for some household repairs, but not have realised it. If you have a mortgage bond the banks require that you have insurance to cover potential damage to the house. That's why, before paying to get a leaking hot-water geyser repaired, it's worth checking whether this is covered in your policy.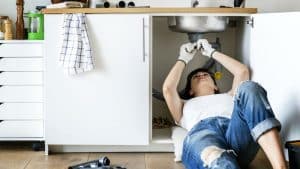 4. Do your homework
Before embarking on any DIY task or home maintenance repairs, make sure you do your homework. Do some research before you get started on the task yourself or ask family and friends for recommendations for affordable and reliable handyman services that can do the job. Once you've made a shortlist get a few quotes. Bear in mind that the cheapest is not always best. The way the handymen on your shortlist go about assessing the job and compiling a detailed quote will provide an indication of who is most professional.
If you're tackling the task yourself, there are plenty of how-to videos online. Similarly, if you have friends or acquaintances who are better at DIY ask them how to go about things and which products to use. Speak to the experts in hardware shops or online and get their advice. It's an effort worth making before you buy a whole load of expensive supplies that you later find you don't need or aren't appropriate for the job.
Once you have a list of what you need, shop around. A simple internet search should enable you to work out how much the hardware and equipment you'll need will cost. You can then draw up a budget to make sure you can afford to start and finish the job.
5. Stick to your skillset
If you're unsure of how to carry out a job, ask for help. Even competent DIYers should be cautious about venturing outside their areas of experience. This is doubly true for people who don't have much experience. If you're not sure that you have the ability, know-how, confidence or the right tools to do the job properly and safely, then rather call an expert. It could save you lots of frustration, money and more importantly risk of injury or worse.
Find the best price on DIY and home maintenance essentials online with PriceCheck: