While tech lovers clamber over the latest flagship smartphones packed with features like fingerprint sensors, DSLR-like cameras, and wireless charging, most people are realising that they don't really need all of those features. In fact, many smartphone users only use their phones for basics tasks like instant messaging and the odd Google search and could more than make do with an entry-level smartphone that allows them to make use of essential apps like Whatsapp Messenger.
These days, Whatsapp has become as integral to users as landlines were in the early 1990s, with most people using the app to send and receive text and voice messages as well as make and receive voice and video calls. With Whatsapp being such an important communication tool, finding a device that can run some version of the chat app is therefore hugely important for many people. Of course, there's no point in splashing out on an expensive smartphone if you're only looking to run Whatsapp and a handful of other basic apps, so we went in search of inexpensive Whatsapp ready devices that won't bust your budget. Here are smart devices under R500 that can run Whatsapp.
Vodacom Smart Kicka 4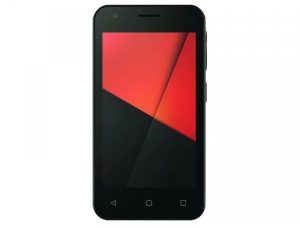 The fourth iteration of the Vodacom Smart Kicka device, this entry-level device is priced well under R500 and runs on the Android 8.0 Oreo Go Edition. With 4GB of internal storage, 512MB of RAM, a 1500mAh battery, 2MP back camera and front selfie camera, this Whatsapp-ready device offers all the smart device essentials and then some.


Mobicel Astro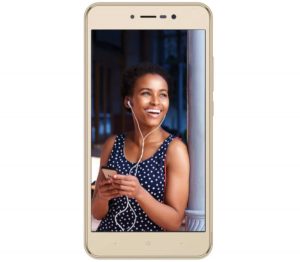 If you're on a budget then the Mobicel Astro is a worthy consideration. Priced under R500, the device features almost the exact same specs as the Kicka 4, but with a slightly smaller 1400mAh battery. With a 4-inch screen display, 4GB onboard memory, 2 MP rear camera and 0.3 MP front-facing camera, this device offers all the basics in a cute trendy package. The phone runs on Android 8.1 Oreo's Android Go Edition and those wanting to run WhatsApp and a few other low-RAM apps will find it more than adequate.


Alcatel U3
This popular device is one of the best selling entry-level phones in South Africa. With a 4-inch screen the Alcatel U3 has 1GB of RAM and 8GB of internal storage with microSD card support as well as a 5MP rear camera and front-facing 1.3MP camera. While many other entry-level devices only support 3G, the Alcatel U3 supports 150Mbps LTE, making it a slightly sprightlier option. The phone runs on Android 6.0 Marshmallow, making it more than capable of running Whatsapp.


These devices are a great choice for budget-conscious users with basic smart device requirements. For anyone looking to do nothing more than sms, make phone calls, and use Whatsapp these little devices should be just what you're looking for.
In the market for a new cell phone? PriceCheck is the place to start your search. PriceCheck brings together a wide selection of tech products from some of South Africa's biggest retail websites, helping you search for the best prices and deals on every product in your shopping basket. Visit PriceCheck now to save big on cell phones and other tech devices.