September is National Oral Health Month, and dental experts are sharing hacks for a healthier mouth, which will only take a minute or two each day and can help you enjoy a longer life. Here are 3 ways to take your oral health to the next level:
1. FLOSS LIKE A BOSS
Taking your oral care up a level is as easy as adding floss to your daily routine and making sure you clean in-between correctly. It's estimated that less than a third of South Africans floss regularly and, according to Stella Lamprecht, President of the Oral Hygienists' Association of South Africa (OHASA), many of them do it incorrectly.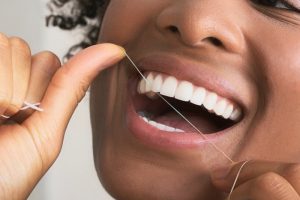 Here are a few tips on how to add interdental cleaning to your daily routine:
"Firstly, understand why it's important," said Dirna Grobbelaar, Ivohealth's Oral Hygiene Advisor. "It's a simple step to help prevent bad breath, cavities and gum disease. Remember the teeth have five sides and brushing only cleans three. If not removed with floss or another interproximal tool, food particles and invisible bacteria remain trapped between the teeth.
"Poor oral hygiene can have long-term health consequences, including diabetes, heart disease, pre-term and low-birthweight babies. Taking proper care of your mouth — which means brushing twice daily and flossing once – is important for your overall health."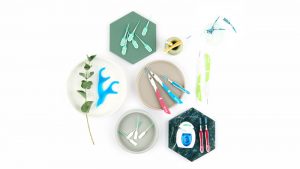 Who needs to floss?
Everyone who has teeth. Just because you don't have much 'space' between your teeth isn't a license not to floss! Even children should clean in-between once the teeth begin to touch, which is often when permanent teeth appear. People with bridges, implants or orthodontic braces may find it more awkward but in those cases, it is as important as ever.
When is the best time to clean in-between?
Stella Lamprecht recommends "at least once a day, preferably at night, before going to bed. Whether you brush or floss first doesn't matter, the main thing is to do it consistently every day." Grobbelaar recommends doing it at a regular time each day, so it becomes a habit that you don't even think about, an integral part of your daily oral care routine.
What tool should I use?
There isn't a one-size-fits-all approach. People have varied lifestyles, dexterity and spaces between the teeth. Finding an interdental tool that suits you, can make a life-changing difference.
Traditional string floss is popular and effective when used correctly. Unfortunately, according to Lamprecht, about 40% of patients who do floss regularly are not using the correct technique. If you're just learning to floss or have limited dexterity or poor eye-hand coordination, you may find floss on a handle easier to use.
Tiny reusable interdental brushes are ideal to reach the back teeth or when you have wider gaps, bridges, braces or receding gums. Oral irrigators, using air or water to dislodge food and bacteria, can be helpful, particularly for people who can't get to grips with floss or other interproximal tools.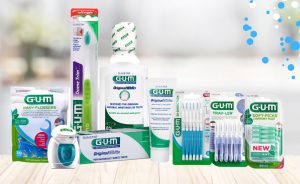 "If you're unsure about which floss or tool is right for you, ask your dentist or oral hygienist. They would love to help you make cleaning in-between a daily habit," said Grobbelaar.
Still unsure? Check out this step-by-step guide on how to 'floss like a boss' and ace your interdental cleaning routine.
Find the best prices on floss and oral care products online with PriceCheck now:


2. INCLUDE CHARCOAL IN YOUR ROUTINE
Yes, that's right, charcoal. A global phenomenon in cosmetic and beauty products, activated charcoal is also gaining momentum in the oral care space. With September being National Oral Health month, there's no better time than now to look at this popular ingredient that has now become the holy grail of teeth whitening.
Stained teeth and bad breath can affect one's quality of life. Known to be naturally highly absorbent, activated charcoal has the ability to absorb yellowing and discolouration, making it an ideal teeth whitening ingredient. Furthermore, it helps alleviate bad breath and lessen the toxins in the mouth.
Which charcoal products should I use?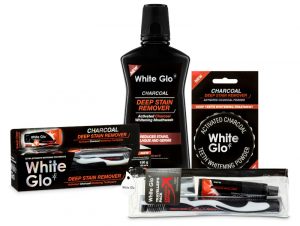 If you're unsure of which brand of activated charcoal dental products to try, then check out White Glo. The oral care brand has successfully incorporated this natural ingredient into its formulation to create a range of activated charcoal teeth whitening products. White Glo's Activated Charcoal range includes teeth whitening toothpaste, whitening mouthwash, whitening powder and whitening strips.
White Glo Charcoal Deep Stain Remover Toothpaste is a deep whitening toothpaste that removes fussy stains and discolouration. It detoxifies your mouth and is effective at fighting unpleasant breath, giving you confidence for a brighter, happier smile. Pair it with White Glo Charcoal Deep Stain Remover Mouthwash for a killer combination. The mouthwash works to freshens breath by eliminating the bacteria that cause it and also removes deep stains thanks to the adsorbent properties of activated charcoal.
Find the best prices on oral care products online with PriceCheck now:


3. PICK THE RIGHT BRUSH
Always look for a brush that has a head and bristles that are small enough to reach into the crevices of your molars, where food debris can hide after you eat. Most adults require a small or medium-sized toothbrush for this purpose.
It's also important to ensure you're brushing correctly. A quick wash of your bristles isn't enough to banish leftover food particles and polish your teeth. Instead, use a technique echoed by the South African Dental Association (SADA): Start with your brush at a 45-degree angle to your gums and use short back-and-forth strokes across the sides and tops of your teeth. Then, hold the brush vertically and use several shorter strokes to focus on the backs of the front anterior teeth where plaque builds up often.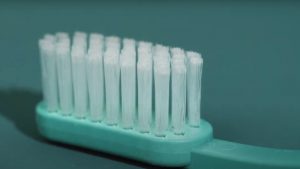 What Type of Toothbrush Should I Use?
With so many shapes, sizes and styles of toothbrushes on the market, deciding which kind to buy can be confusing. Here's what you should look for:
Most dental professionals agree that a soft-bristled brush is best for removing plaque and debris from your teeth. Small-headed brushes are also preferable since they can better reach all areas of the mouth, including hard-to-reach back teeth
When it comes to the type of handle (such as non-slip grip or flexible neck), shape of the head (tapered or rectangular) and style of bristles (such as rippled, flat or trimmed to a dome shape), pick whatever is most comfortable for you. The best toothbrush is one that fits your mouth and allows you to reach all teeth easily
For many, a powered toothbrush is a good alternative. It can do a better job of cleaning teeth, particularly for those who have difficulty brushing or who have limited manual dexterity.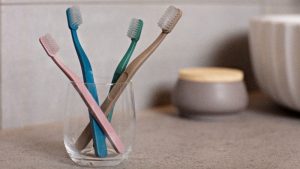 If you're looking for a toothbrush that is kind to your teeth as well as the planet then check out the Jordan Green Clean sustainable toothbrush range. ACDOCO SA says that 90% of the toothbrush and its packaging is made from recycled materials, which minimises the use of raw materials and gives waste materials a new life.
The recycled materials used to make the toothbrush have been carefully chosen for their recycling and sustainability credentials. The handle is made from 100% recycled plastic that comes from food containers such as yoghurt cups.
But it's so much more than just an environmentally-friendly toothbrush — it's brilliant for cleaning your teeth as well. The Green Clean toothbrush is ergonomic and is simple and functional. It does not have the rubber bristles, criss-cross patterns or split-head designs often seen on modern toothbrushes but instead offers a simple, bristle design. The bristles are made from bio-based nylon, originating from castor oil plants.
Find the best prices on toothbrushes and oral care products online with PriceCheck now: