Apple has made some massive strides in the consumer technology market, but have always had a hand in other areas of the tech industry too. Now, the American smartphone giant has set its sights on the financial sector, offering its very-own credit card; but what makes the Apple Card different from other run-of-the-mill credit cards?
It Looks as Good as other Apple products (and has the security to boot)
Apple's known for it's minimalist design on its smartphones and laptops, and the new Apple Card doesn't break that mould. The clean, silver look is apparent across the card itself, and additionally, there are no numbers visible anywhere on it, meaning that there's little risk of credit card fraud happening due to the lack of physical details being present. The information is actually stored on the iOS wallet app, so in comparison with traditional credit cards, it is genuinely more secure.
Spending habits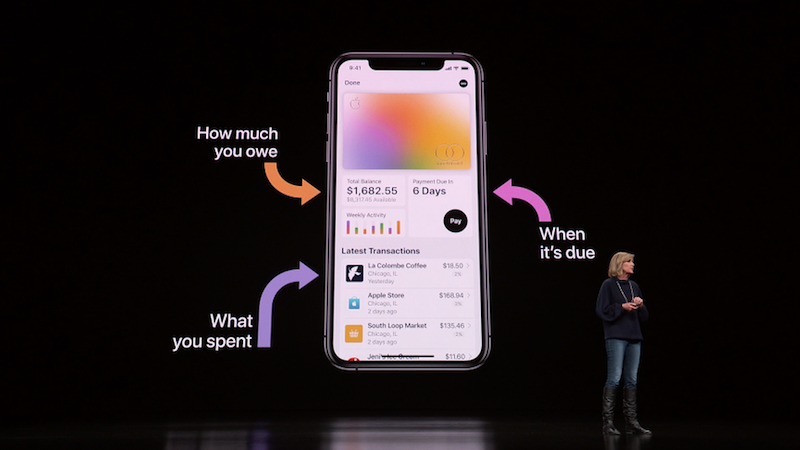 Third-party budgeting and banking apps have helped users plan their budgets and spending in recent years, however, no bank has had it so integrated into their own systems. Apple Card's corresponding iOS app can give you a summation of your financial habits, giving you a weekly and monthly breakdown of what you're spending on. More importantly, it's ad-free and has no distracting frills, just an easy-to-use tracking function to show you where your money is going, and if you don't like what you see, you know where you need to cut and save.
Privacy at the forefront
While it's a huge claim, Apple has promised that no spending or payment data will be sold to marketing or ad companies, and Apple themselves won't even track it. It's good to see a company have a forthright approach to their customer's data, we'll have to see if they stick to it, though.
Looking for the best deals on Apple products? Check out the extensive list of specials on iPhones, Macbooks, and other Apple devices on PriceCheck.co.za!