Looking for something new to play? Whether you love a good racing game, a fun-filled co-op, or a detailed-orientated management game, there's something for you on this list. Here are our picks for the must-play new games this month:
Supercross 4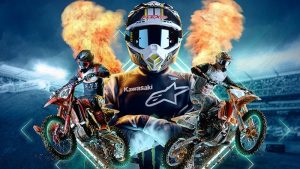 Monster Energy Supercross 4 might not be the crème de la crème of supercross games, but it does deliver one of the most satisfying, mud-packed experiences you'll find on consoles and PC. Being the official game of the discipline, Supercross 4 delivers bombastic races around sharp tracks packed with huge jumps and tricky mounds, and that's not to mention bumping and fending your way through 22 other riders. In terms of a direct representation of the sport, Supercross 4 does well to capture the atmosphere, intensity, and frenetic action of the real-life thing.
Monster Energy Supercross 4 is available on Xbox Series X, Xbox One, PS4, PS5, and PC.
Also read: Buyer's Guide: 5 Best Games of 2020
It Takes Two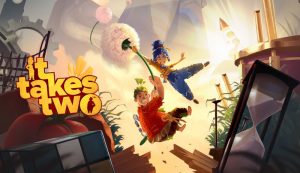 This purely co-operative gaming experience delivers a genre-bending platform adventure for fans of the genre. With uniquely varied gameplay that seamlessly intertwines with the narrative, It Takes Two ups the ante in co-op innovation and puts players on a thrilling ride to enjoy either on the couch or online with a friend.
Players embark on a wild journey as Cody and May, a clashing couple who must learn to work together and overcome their differences to escape the fantastical world they've found themselves in. As players try to untangle the complicated web Cody and May are trapped in thanks to a magic spell that turns them into dolls, they'll encounter ridiculous challenges around every corner. The unpredictable nature of each level offers fresh challenges at every turn. Whether it's vacuum cleaners on the loose, suave love gurus with lots of opinions or a night club in desperate need of a DJ, obstacles will pop up around every corner, making for some hilariously heartfelt moments.
It Takes Two is available on PlayStation 4, Xbox One, PlayStation 5, Xbox Series X|S and PC.
Also read: Buyer's Guide: 5 Great PS4 Games You Need to Play
Evil Genius 2: World Domination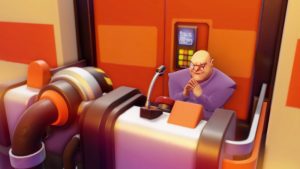 This satirical spy-fi lair builder makes you the criminal mastermind behind some of the world's biggest and best heists. Construct your base, train your minions, defend your operations from the Forces of Justice, and achieve global domination! The real-time strategy and simulation game is sure to be a winner for anyone who loves management games with a sense of humour.
Evil Genius 2: World Domination is the fully-fledged sequel to the 2004 classic. In this sequel, would-be masterminds have the power to build their own unique evil lair, undertake hundreds of diabolical objectives, amass a force of henchmen and criminal minions, and defend your lair from the forces of justice and stopping interfering do-gooders from getting in the way.
Evil Genius 2: World Domination is now available on PC.
Find the best prices on gaming consoles and PC gaming essentials online with PriceCheck now: