From camera-boosted smartphones to bone density-measuring scales, there are a few things that have locked our attention this month; and we've rounded them up to showcase the very best gadgets you need to check out. Here are our 3 favourite gadgets of the month.
NOKIA X10
Price: R6,799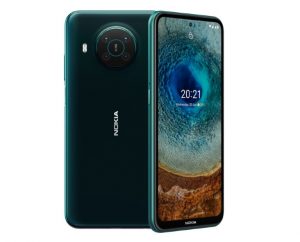 Nokia is making some pretty impressive devices these days; take for example the new X10. One of the more unique and practical phones on the market, the X10 features a large 6.7-inch display, making it a bit bigger than some of its competitors, while also having 6GBs of RAM, and 128GB of internal storage. Throw in the fact that the X10 is using a decent Qualcomm Snapdragon 480 5G chipset, and you've got a pretty robust package.
What's more, the camera on the X10 doesn't disappoint. Featuring a 48 MP quad camera (48MP + 5MP + 2MP + 2MP) with Zeiss Optics, along with an 8MP front-facing camera, the X10 delivers crisp high-end shots and has the capability to shoot in RAW format, making this a real treat for budding photographers. The video capabilities won't set the world alight, and the stabilisation could be better, but there is Nokia's 'cinematic' mode, which does add some satisfying colour-grading to videos.
Essentially, the X10 isn't a high-powered beast that you'll be playing games on; it's more of a photo-centric device that works perfectly for normal work and lifestyle functions, and for that at its price-point, it's a good option.
Find the best prices on smartphones online with PriceCheck now:


XIAOMI MI BODY COMPOSITION SCALE 2
Price: R399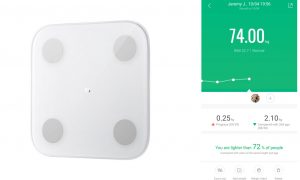 Chinese brand, Xiaomi offers so much more than just smartphones. Xiaomi sees itself as a lifestyle tech brand with products suited for everything from home security to health and fitness. If you're serious about keeping track of your health then a gadget like the Mi Body Composition Scale 2 may be up your alley.
This scale is not your run-of-the-mill bathroom scale though, as it tracks a ton of metrics, including Weight, Muscle mass, BMI, Bone Mass, Body Fat, Water Content, Body Score, Basal Metabolism and Visceral Fat. It uses metal footplates and Bioelectrical Impedance Analysis (BIA) to deliver these results, along with a companion Mi Fit app to show you all your stats.
The scale is ideal if you want to keep tabs on the main components of your health, such as weight, water content, BMI, and the changes in those categories, Not to mention that it comes in at a price-point that rivals normal scales.
Find the best price on bathroom scales online with PriceCheck now:


FUJIFILM X-E4
Price: R16,888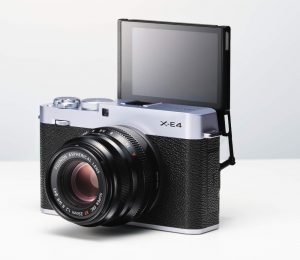 If you're looking to get a little more serious about your photography, and want to upgrade from your usual point-and-shoot camera, then Fujifilm's X-E4 is a logical step and a great release from the camera brand. Featuring a notable retro style, classic rangefinder, and rotating dial design, the X-E4 immediately feels a lot more tangible and nostalgic than some of the more high-tech designs out there at the moment.
While the aesthetic of its appearance may look vintage, the features under the hood are as modern and well-implemented as they come. There is a flippable 3-inch digital display that also supports gesture control, and the overall quality of the LCD is excellent too, giving you a good representation of what the final product of the image will look like. The one minor downside is that there is no onboard memory, so you will need a decently-sized SD card on hand.
The X-E4 features a 26MP sensor, which is prominent across most of this Fujifilm X line, along with a wealth of enhancement options to really give you more than enough power to capture just about anything under the sun in glorious detail. And while there are tons of focus and shutter options to try out, the Autofocus mode is actually sublimely implemented and will allow the X-E4 to do all the heavy lifting to allow you to just focus on your angles, lighting, and subject matter.
Find the best price on digital cameras online with PriceCheck now: