If you love snapping pics with your smartphone then you're no doubt wondering how you can take your smartphone photography to the next level. Everyone wants to share a 'wow' photograph on their Instagram or Facebook feed but sometimes a simple point and shoot doesn't show all the magic of the moment. Editing photos is like putting the finishing touches on a painting and these free apps will help you improve your smartphone photography. From adjusting colours and changing orientation to cropping, adding effects, removing red-eye, or even adding stickers or fonts, these easy-to-use apps are a must-download for any snap happy smartphone users.
Looking for a phone under R1,000?


Snapseed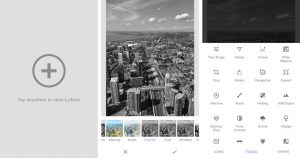 Available for iOS and Android, Snapseed is an incredible app for beginner photographers and those new to the world of photo editing. With an easy-to-use interface the app enables you to perform simple edits like cropping or straitening an image, but also includes more involved tools like colour, brightness, ambiance, saturation, and warmth adjustments.
Download for Android | Download for iOS.
VSCO Cam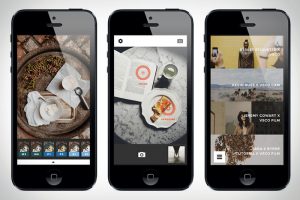 This simple app is a firm favourite of social media influencers across the globe. The app offers the basic colour and size manipulation tools, such as a contrast and saturation adjuster, as well as several image effects. You can also add a coloured tint to shadows and highlights for an arty effect. For Instagram fans, VSCO Cam has a great collection of filters, which are better than those on Instagram. The app relies on icons and code numbers instead of words for editing tasks so beginners may take some time to figure out how to use the app effectively.
Download for Android | Download for iOS.
Pixlr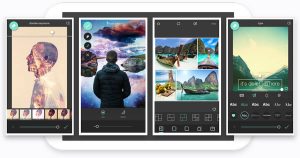 This image editing app is ideal for those who want an app that goes the extra mile. The most noteable feature of this free app is that it allows you to overlay multiple images on top of one another, and even adjust their opacity and size, a bit similar to a full-blown desktop image editing program that supports layers. In addition to giving you the ability to place your own images on top of each other, you can also use some of the partially-transparent overlays that are provided in the app, such as a smoke, chemical burn, or outer space image. The app also offers all of the traditional adjustment tools as well as some interesting effects like pencil, silk, poster, watercolor, old, unicolor, vintage, or cross effect.
Download for Android | Download for iOS.
Looking for a new smartphone? PriceCheck has a huge range of deals on smartphone devices from various retailers around South Africa!