Parents, we get it; it can be hard to keep kids occupied sometimes. Especially during school holidays. To save their own sanity, parents typically reach for tablets, phones, or other electronic devices for kids to play with when they're bored. But, it can be difficult to figure out which apps are worth downloading (and even buying) — let alone deciding which ones are safe, kid-friendly, and offers something worthwhile.
That's why we've put together this quick guide to 3 valuable apps both you and your kids will love. Whether your kid is in pre-school or high school, the fun and educational apps on this list will help keep kids occupied and allow them to learn at the same time!
Find the best prices on tablets and smartphones for kids of all ages on PriceCheck now:


Sanlam Savings Jar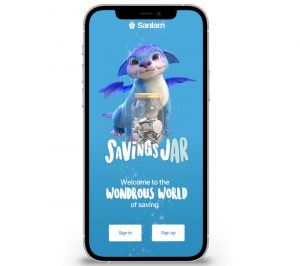 This interactive app introduces children to the wonder of saving. The free, first-of-its-kind app helps little ones start a journey of financial confidence by setting them on the path to savvy savings habits for life. Children become young dragon masters embarking on a fantastical quest. The more they save, the more their mystical dragon grows. Gamification is used to incentivise goal setting and bring the topic of saving to life.
The app — which is available on iOS and Android – is an informational tool for parents seeking to introduce their children to smart money behaviours. Gamification is a powerful means to educate young people. The Sanlam Savings Jar breaks down basic financial concepts, like planning, goal setting, needs versus wants, and appreciation of money and how to earn it. It's critical to teach children these concepts early on as habits are formed from as young as seven.
Also read: Buyer's Guide: Why a Chromebook is Perfect for Kids
Research has shown that South Africa has a notoriously poor savings culture. The Sanlam Savings Jar app is designed to get the whole family talking about money. It's important to note the Sanlam Savings Jar teaches children savings habits through virtual 'treasure', rather than actually asking people to save in the current, difficult Covid-19 climate.
The Sanlam Savings Jar app also allows little ones to learn anywhere, in their own time and on their terms. And it is accessible. The proliferation of mobile means young people are familiar with smartphones almost from the get-go. So, it makes sense to reach them with fresh learning opportunities through a medium they're active on.
DEAFinition SASL App
September is Global Deaf Awareness month and DEAFinition, a non-profit company that provide a range of services and funding opportunities to promote equal access for the Deaf community of South Africa, has launched an easily accessible SASL (South African Sign Language) app. The app aims to help bridge the communication gap between Deaf and the hearing and is easy to use. The app allows anyone to simply search for a word or specific phrase on any mobile device that has the SASL App installed.
The SASL App is free and is available to download for iOS and Android. While the app is a great tool for helping aid communication it will also be beneficial as a learning tool for older children wanting to get more familiar with South African Sign Language.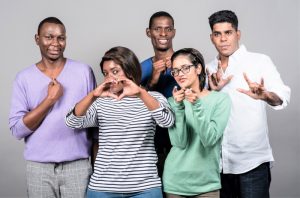 Also read: Buyer's Guide: Best Smartphones for Every Budget in 2021
What's more, for those adults and children wanting to learn South African Sign Language, DEAFinition is also offering an online basic introduction to SASL course at a nominal cost of only R250 per person. The training is self-paced, allowing you to work through the content at your leisure. The link to the training is available for a month from date of purchase and on conclusion, you are able to download a certificate of completion. This course is aimed at anyone who is interested in learning more about the Deaf community, their culture, and SASL signs to support everyday conversations. To register for the South African Sign Language online training, contact info@deafinition.co.za.
Lightbot: Code Hour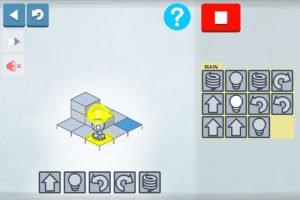 This is one of the best beginner coding apps for kids. 'Lightbot: Code Hour' introduces kids of all ages to the basic concepts of coding and the logic that computer programmers use to write code — all without having to actually code! Instead, the app has kids get Lightbot through different pathways by using functions commonly found in code. Essentially, the game mechanics require using programming logic to solve levels.
This app is a great way to get your kid interested in coding and computer programming, without overwhelming them. Heck, even parents can use it to learn the basics of coding in a fun and easy way. The app is best suited for children 8 years and older and is free to download for both iOS and Android devices.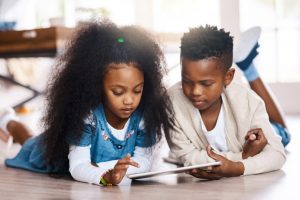 'Lightbot: Code Hour' is a programming puzzle game that will get kids hooked on coding within minutes. The app features 20 levels and serves as a teaser to coding and is meant to introduce players to programming who may have little to no experience. Simply guiding a robot to light up tiles and solve levels using commands, Lightbot cultivates a real understanding of procedures, loops, and conditionals. The follow-on 'Lightbot: Programming Puzzles' features 50 levels and 20 challenge stars to collect for when you want more of a challenge.
What's more, Lightbot features multiple save slots and separate progress tracking for multiple players. Multiple players can advance at their own pace in their own save slot, and also compete on number of levels finished, number of stars collected and number of overall commands used to complete the game. More importantly, there are NO in-app purchases in Lightbot so parents don't have to worry about kids accidentally spending a small fortune on loot boxes and in-app goodies.
Find the best prices on tablets and smartphones for kids of all ages on PriceCheck now: