Do you put your smartphone through the wars? This one's for you! Energizer's super rugged HardCase H550S smartphone is now available in South Africa and is sure to impress. The tough smartphone won the prize for the Best Rugged Smartphone 2019 at the Mobile News Awards and is ideal for clumsy smartphone owners or people who work in a rugged environment.
With a robust design, shatterproof screen, water-resistance and long battery life, the HardCase H550S is the flagship device in the Energizer rugged range. Designed to withstand the most intense usage (like in mining, logistics, or anywhere you would find yourself in volatile situations), the device is waterproof, shock resistant, thanks to its Corning Gorilla Glass; and comes with NFC and dual sim capabilities. The device also offers high-speed connection with a CAT4-LTE speed up to 300 Mbps.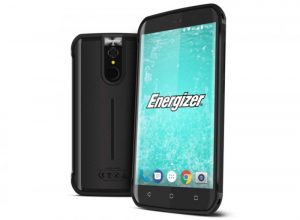 Possibly one of the most impressive features is the 4000mAh battery with fast charge, allowing up to 26-hour call time and 8 hours of video. Additionally, the OTG cable supplied enables you to turn the HardCase H550S into a powerbank and share its energy with another compatible phone.
As the flagship device, the HardCase H550S retails from R7, 699. Browse the best deals on the Energizer HardCase H550S and other rugged Energizer smartphones online with PriceCheck now: