The Two Oceans Marathon is happening on the 30th of March, and what is billed as the "World's Most Beautiful Marathon", especially this year's event, has some facts and details that may just surprise you!
It has a long history
The marathon was first run in 1970 and featured a modest 26 runners in its inaugural event. Since that first run almost fifty years ago, it has grown massively in scope and popularity, and attracts somewhere in the region of 26,000 participants across all its distances, which includes 2.5/5km run runs, the 21km half marathon, and the 56km ultra marathon.
2017's winner is the first South African since 2013
Lungile Gongqa managed to take the victory in 2017 with a 3:09:43 time, breaking a barren spell for South Africans for the first time since 2013. The 2 Oceans marathon attracts competitors from all over the world and of all nationalities, making the environment quite competitive, with former winners coming from as far as Belarus and Russia to participate.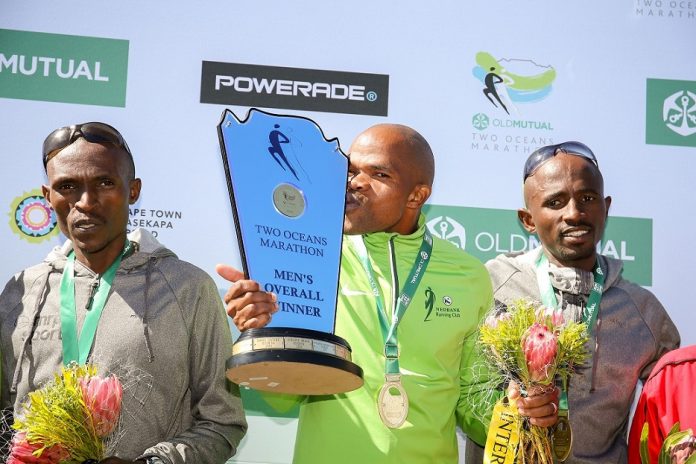 The drought won't keep it down
Despite Cape Town's current struggles with water, the 2 Oceans will still continue, but the organisers have been coordinating with the City of Cape Town and the race's sponsors to make sure the event takes the drought into consideration. Initiatives like decreasing the amount of refill stations and not using any municipal water during the event means there will be as low a strain on the water supply as possible.
Supporters can enjoy it as much as competitors
Since the 2 Oceans claims it is the most beautiful marathon in the world, and incorporates some of Cape Town's most picturesque areas, it's a worthwhile event for supporters to attend, too. Whether or not you know someone in the race, the route will pass through appealing Capetonian landmarks like Chapman's Peak and Hout Bay, so if you need an excuse to take in some of Cape Town's sights, then the 2 Ocean's is as good as any.
Alternative routes will be necessary
As the races are run, several roads will be reserved exclusively for the use of the participants, so if you're a resident Capetonian or a visitor that will be there during the races, it's a good idea to be aware of any potential road closures that could affect your time there. Luckily, the coordination of detours and alternative routes has been good, but it's a good idea to look them over if you'll be in the area!
Check out the Road Closures here.
Do you know any amazing facts about the 2 Oceans Marathon? Let us know in the comments section below!
Need to stock up on supplies? Shop for your race day essentials here.
Want more health tips and news? Check out our health & fitness section for more great reads!