Although remote working can be beneficial for all employees, a Gallup study shows that young professionals are likely to benefit the most. The report shows that 54% of millennials are thriving in this environment, just over 40% are more engaged, and 74% don't want to go back to the office five days a week.
However, despite these positive reports, remote working can still be challenging, especially for someone new to the work environment or just new to the concept of remote work. According to a report by Vitality Group, young professionals in this environment are more likely than older workers to experience workplace strain, including less sleep, lack of exercise, and a poor diet.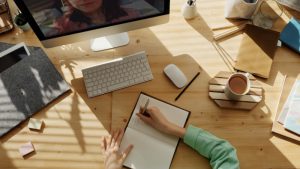 Thankfully, there are ways to ensure you maintain your health and productivity, stay motivated, and achieve all the goals you've set for yourself within this new and exciting environment.
Set a daily routine
To begin with, make a daily schedule and follow it – including when your day officially ends. You might want to block out time for breaks, so you get a chance to eat or step away from your laptop, so you can reset and refocus.
Consider using a daily planner app to help you juggle your workday like a pro and make sure you tick off all your prioritised tasks.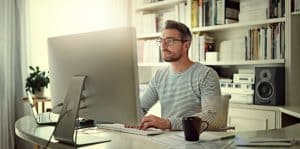 Create healthy workspace
If possible, set aside a space in your home that will serve as your "home office". That means avoiding spending the entire workday on the couch or in bed, especially considering how bad that is for your posture, which is one of the risk factors for repetitive strain injury (RSI).
An ergonomic chair, mouse or keyboard will allow you to maintain a more natural posture throughout the day, allowing your hand, wrist, and forearm to be in a more natural position so your muscles and tendons can be more relaxed. Ergonomic devices and furniture will help reduce muscular strain, fatigue, and discomfort so you can perform better for longer. Read more about the benefits of ergonomic devices for your work-from-home setup here.
Find the best prices on computer keyboards and mouses online with PriceCheck now: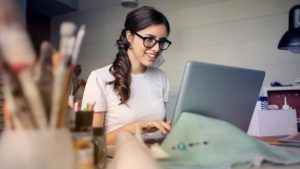 Invest in reliable connectivity and tech
As a remote worker, you'll soon discover that a reliable internet connection is essential to your productivity.
Apart from holding a video call without losing connection, you also need to invest in technology that will help you get the job done. Consider getting a pair of noise-cancelling headphones that allow you to work from home, a coffee shop or the airport, regardless of background noise levels, a wireless keyboard to keep you focused while typing through the day and a versatile mouse that can track on any surface.
A decent mouse and keyboard are a must and provide a significant productivity boost over a standard laptop trackpad and keyboard – improving productivity with customisable shortcuts and long battery life.
Find the best prices on computer keyboards and mouses online with PriceCheck now:


Twice the screens, twice the fun
Lastly, consider investing in a second screen, if you have the budget, as this will take the strain off your eyes and double what you can see. You can also use a personal PC or a computer screen that you've got lying around instead.
Remote work doesn't have to be a stressful ordeal. You can create a productive home office by planning your schedule, working smart and investing in a few home office essentials.
Find the best prices on computer monitors online with PriceCheck now: