Shopping for the perfect fragrance can be tough. With so many types of scents available, finding one you love, that's within your budget, can be tricky. But fear not, we've got you covered with these 5 Best Perfumes for Every Budget. Whether you're the type of person who likes to splash out on one designer fragrance or you prefer to have multiple options at a more affordable price point, there's bound to be a fragrance for you on this list.
Before you start shopping for a fragrance it's best to familiarise yourself with the terminology of the perfume world and learn the difference between eau de toilette, eau de perfume, and perfume. Most often these terms are used to categorise perfumes according to the concentration of essences or aromatic oils they contain. Eau de toilette can contain up to around 10% aromatic essence. While their scent won't last as long on the skin as eau de perfume, it can be delightfully refreshing in hot weather.
Eau de parfums typically offers a concentration of oils over 15%, sometimes reaching as high as 20%, making it more expensive than an EDT. The scent of an EDP will however last longer and is perfect to spray on hair or clothing
Perfume is the most expensive version of any fragrance and contains a high concentration of essences – as much as 40%, lasting hours after it is first applied. Perfume is typically applied directly to the skin on pulse spots, such as insides of the wrists, behind the ears, or at the throat).
The Body Shop Shea EDT Spray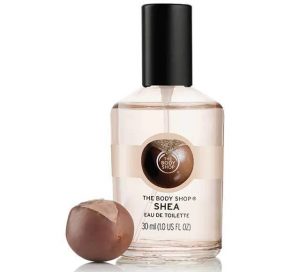 This light and wearable fragrance has a subtle nutty scent that is sure to become a firm favourite with budget babes during the winter months. Available in a handbag-friendly 30ml size, this eau de toilette is ideal for refreshing on the go.
Price: from R195
Available at: Clicks.

Yardley English Blazer Eau De Toilette Spray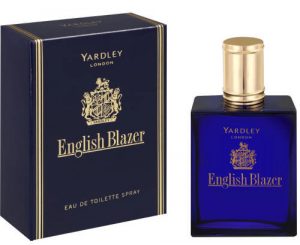 This sophisticated fragrance has a fresh, clean top note layered over a woody, masculine scent. It's the ideal everyday choice for a gentleman on a budget and the 50ml spray bottle has a sleek, stylish design that will look great on any night stand.
Price: from R199.99
Available at: Clicks.

Elizabeth Arden Sunflowers EDT Spray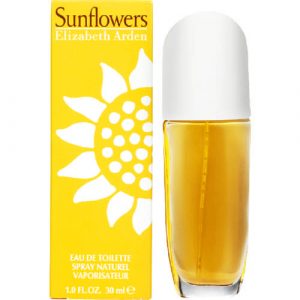 The delightfully light and summery fragrance combines citrus notes, like lemon, grapefruit and orange blossom, with delicate florals of rose and jasmine to excite the senses. This middle of the range fragrance offers excellent value for money and is a summer must have.
Price: from R200
Available at: Clicks. 
Dolce & Gabbana Light Blue Pour Homme EDT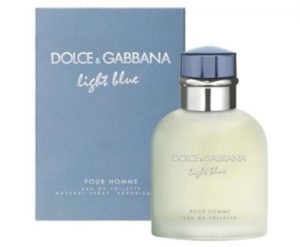 The perfect fragrance for the discerning gentleman, this woody aquatic fragrance is fresh, clean, vibrant, breezy and invigorating. Top notes of mandarin and grapefruit mingle with heart notes of juniper and a salty marine accord before ending on base notes of amber wood and musk. The perfect summer fragrance, this is one luxury worth the splurge.
Price: from R1,600
Available at: Takealot and Faureal.

Acqua di Gioia Essenza EDP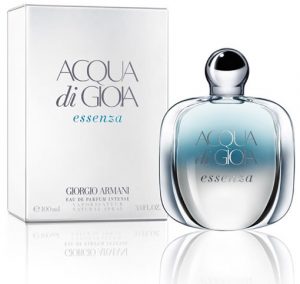 Giorgio Armani design house launched Acqua Di Gioia Essenza in 2011 as a floral aquatic fragrance for women. This luxury Eau de Perfume features notes of malfi lemon, pink pepper, mint, jasmine, virginia cedar, cashmeran and sugar. This fragrance is well worth the splurge for any discerning fashionista.
Price: from R1,305
Available at: Takealot

Looking for a new fragrance? Check out the best deals on affordable and premium fragrances on PriceCheck!