Skate, surf, and streetwear brand Vans has introduced its latest update to the ComfyCush Old Skool Overt, a new sneaker silhouette that combines the brand's comfort technology and materials with Vans' classic style.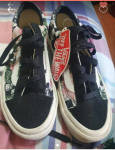 Find Great Deals on Vans Shoes Online
Find Great Deals on Vans slip-ons, Old Skools, and other options! | Compare Prices & Shop Online | PriceCheck
For the first time, the ComfyCush Old Skool Overt features the classic Vans Checkerboard print, which nods to the brand's roots in creative, DIY culture. If you're in the market for a new pair of sneakers, you can find the best prices on Vans sneakers online with a little bit of know-how and research.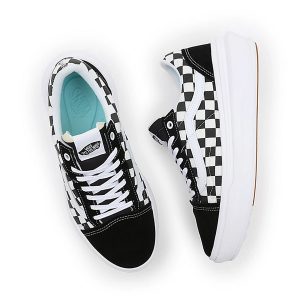 The ComfyCush Old Skool Overt features a 360-degree sculpted midsole that offers a compression channel crumple zone, while a moulded removable insole offers extended comfort. Additionally, this style features a rubber outsole for grip and traction, and overtly comfortable vibes from extra foam along the shoe's collar, tongue, and quarter panels.
A perfect pairing for the ComfyCush Old Skool Overt, the collection also features cozy, monochromatic sets for both men and women: the Men's ComfyCush PO Sweatshirt and ComfyCush Sweatpant in black, and the Women's ComfyCush Crew and ComfyCush Fleece Short in pink.
The ComfyCush Old Skool Overt sneakers are priced at R1,799 and are available in South Africa now.
Check out the Best Running Shoes Under R2,000!
Find the widest selection of running shoes under R2 000 online at PriceCheck. Compare Nike, adidas & more prices today and save! Start Shopping!