Rosé is having a real moment with wine lovers and come summer time, the demand for the wine style will only continue to increase.  Which is probably why Van Loveren has just announced the release of a brand new Pinot Grigio Rosé. A first of its kind in South Africa, Van Loveren's Perlé de Jean Pinot Grigio Rosé is sure to be a real delight this summer.
Although it is widely considered a white grape, the Pinot Grigio grape's skins naturally develop a pink tinge when the berries are fully ripe, making them perfect for making a pretty pink Rosé.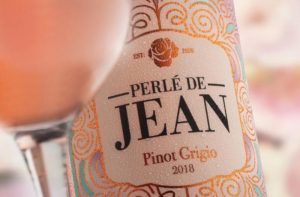 This delicious new offering from Van Loveren is dedicated to one of the founders of the estate and is both versatile and elegant, boasting a beautiful pale rose colour with a vibrant hue.  The dry, slightly-sparkling wine offers fresh notes of raspberries, strawberries, red currant, ripe citrus and melon with a subtle lemon undertone. 
Pair it with summer salads, sushi, grilled vegetables, and fresh berries, or just enjoy it alone on a lazy summer afternoon. With an alcohol content of just 12 percent, this new wine, with its delightfully a soft fizz is sure to be a summer favourite for dinner parties as well as weekend braais.
Van Loveren Perlé de Jean Pinot Grigio will be available from September 2018.
Buy a wide range of South African wines online now via PriceCheck!


Want more wine-related reads? Check out our list of 7 Wine Gadgets Every Wine Lovers Needs.
Check out our Cooking & Recipe section for restaurant reviews, recipes, foodie features, and news to make you salivate.