Are you looking to throw some serious shade in 2019? With the latest eyewear trends from Ray-Ban to Dolce & Gabbana, you will be able to transform your look and have a big impact, without updating your wardrobe!
Eyewear giant Luxottica has identified six macro eyewear trends for 2019; we've seen a return of mirrored and structural frames and there is also a big nod to minimalism. Here are the styles that you'll be wanting to get your hands on this year.
Mirrored and Structured – Highlighting a trend that showcases bold volumes that are architecturally clean and precise, Ray-Ban and Vogue's collections comprise elegant silhouettes with a maxi-minimal design – with rose gold sunglasses being particularly on-trend.
Transparent and colourful – Inspired by 90s streetwear style the colourful lens and transparent elements in the eyewear trends seen all over social media have Gen Z-ers swooning.
Sporty Streetwear – The streetstyle aesthetic is still a major trend focus for 2019 – as seen on fashion trend setters Kim and Khloe Kardashian-with many brands creating sophisticated ready to wear eyewear collections with modern tech materials, sleek textures and precise colours.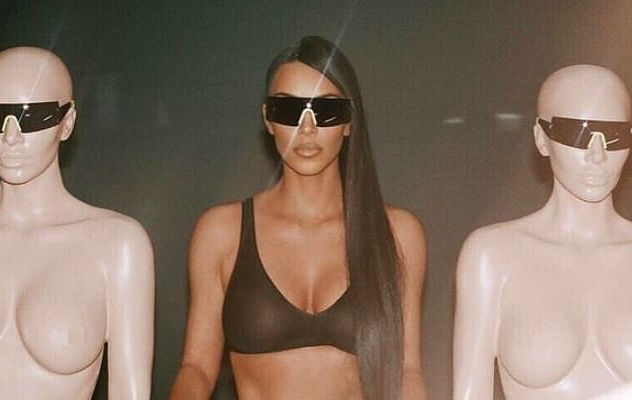 Classics– With the focus being on high-quality craftmanship, the iconic wayfarer style is a perfect example of how cool and classic will always stay on trend.

| | | |
| --- | --- | --- |
| Ray-Ban Wayfarer | Ray-Ban Aviator | Oakley Gascan |
| | | |
| | | |
Bold Logos: Runway looks are incorporated into contemporary and modern eyewear styles with a huge focus being on over the top logos and bold motifs.
Quirky shapes – Block graphics, shapes and bold colours are must-have elements to have in your wardrobe this season as seen on the runway. Simplified sunglasses with playful shapes and colours are the perfect accessories to amplify a look. Cat-eye sunglasses are favourites amongst the celebrities.
Whether you're bold and out there or lighthearted and minimal; there's a fashionable look and style for everyone's unique aesthetic and wardrobe this season.
Check Out Our Beauty & Fashion Section For More Fashion News And Style Tips.
Shop from a wide range of fashion and prescription eyewear on PriceCheck now: