Sneaker fans rejoice, two of the world's biggest athleisure and sports-performance brands have come together for a collaboration of epic proportions. In celebration of the 25th anniversary of Reebok's iconic Instapump Fury, Reebok and parent company Adidas have teamed up to bring fans a historic cross-pollination of brands, fusing the Instapump Fury and Adidas' famed BOOST technology to create the once-in-a-lifetime Instapump Fury BOOST Sneaker.
This innovative crossover will bring together Reebok's vector and Adidas' three stripes on one must-have shoe that is sure to have sneakerheads lining up to own a pair. For this collaboration, sneaker fans will now be able to experience the incredible comfort associated with Adidas' BOOST tech in Reebok's legendary Instapump Fury silhouette. Loved for its daring designs, Reebok sneakers are the ideal choice for anyone who wants to stand out in a crowd, pair that showstopping design with the Adidas BOOST comfort and you've got a shoe that can't be stopped.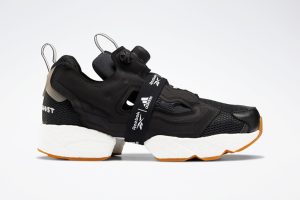 Launching later this year, the Instapump Fury BOOST will be available in a variety of colourways with a co-branded band wrapped around its base. The first in the collection, the Prototype, sees a white base blended together with Royal Blue and Solar Orange overlays.
Following the Prototype release, the collaboration will unleash the OG meets OG range, which honours the original colourways of both Reebok's Instapump Fury and Adidas' UltraBOOST. This will include the Instapump Fury's signature yellow, crimson, and black styling, as well as a variant that features the UltraBOOST's typical black and blue colourings. Lastly, no sneaker collection is complete without two monochromatic colourways for those looking for a more paired down, classic version of the shoe.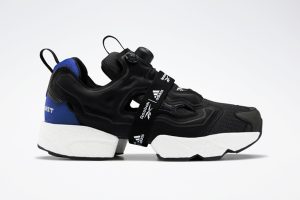 Looking for the best price on sneakers? Browse on wide range of Reebok sneakers and trainers online with PriceCheck now: