One of Puma's most loved and recognised sneakers, the Puma Suede is celebrating 50 years of fashion dominance this year. In honour of this auspicious occasion, Puma has dropped the new Suede 50 Street Culture Chains collection – an edgy take on an iconic favourite.
Inspired by sport and hip-hop style, this bold new range features a modern take on the Puma Suede sneaker as well as fashion must-haves with chain and metallic details to really make you stand out from the crowd.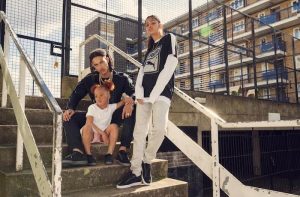 Perhaps the most exciting feature of the new collection is the modernised Puma Suede. The traditional unisex Suede shoe design has been updated with eye-catching new features, like premium suede upper, chained eyelets, metallic tipped laces, and the timeless Suede rubber sole.
Colourways include black, with or without gold detailing, or a stunning coral shade with gold detailing . There's also a Suede for kids available in black or coral so you and the little ones can match
Itching for new sneakers? Shop a wide range of Puma shoes and clothing online via PriceCheck.


Want more fashion-related reads? Read all about the new Miley Cyrus for Converse Collection and Vans X Lazy Olaf collection.
Check Out Our Beauty & Fashion Section For More Fashion News And Style Tips.