Playstation South Africa has confirmed the price of the standard PS5 and digital-only PS5 model will be R11,999 and R9,999 respectively when they launch in SA on 19 November 2020.
Playstation 5 standard edition – R11,999
Playstation 5 Digital-Only Discless model – R9,999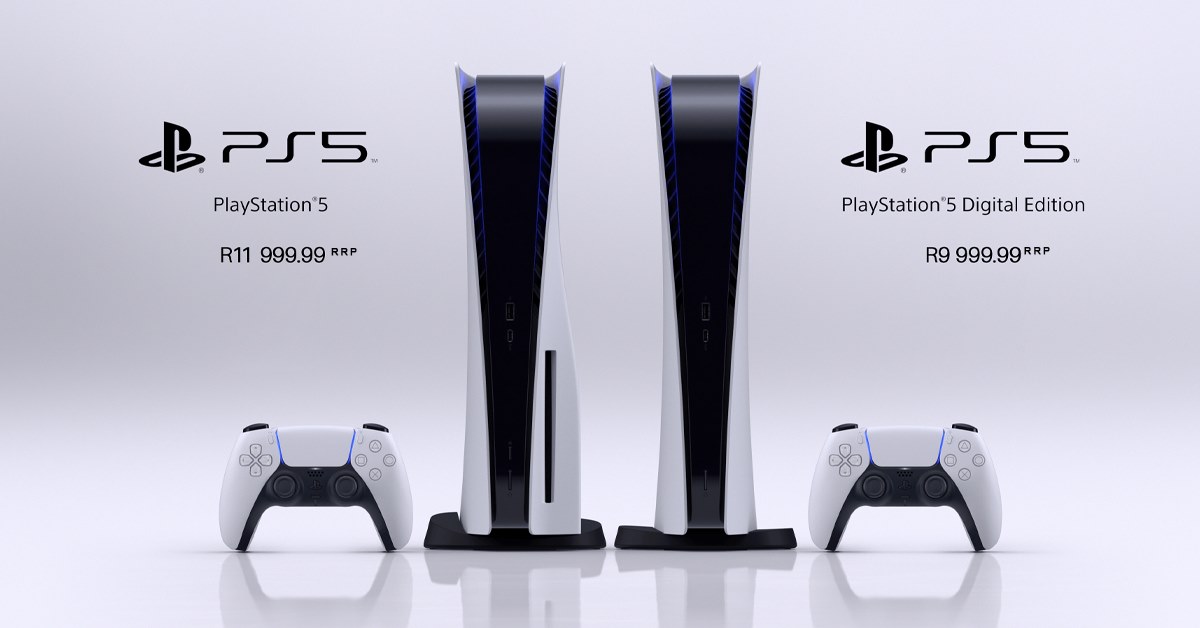 The 'higher' price as compared to the straight conversion from the US dollar prices ($499 and $399 respectively) is due to taxes, shipping, distributor mark-ups, and other costs associated with bringing the consoles into South Africa.
Also read: 5 Big PS5 Games Coming Your Way
In terms of specs, here's what you can expect with the PS5:
CPU
x86-64-AMD Ryzen™ "Zen 2"
8 Cores / 16 Threads
Variable frequency, up to 3.5 GHz
GPU
AMD Radeon™ RDNA 2-based graphics engine
Ray Tracing Acceleration
Variable frequency, up to 2.23 GHz (10.3 TFLOPS)
System Memory
GDDR6 16GB
448GB/s Bandwidth
SSD
825GB
5.5GB/s Read Bandwidth (Raw)
Optical Drive
Ultra HD Blu-ray (66G/100G) ~10xCAV
BD-ROM (25G/50G) ~8xCAV
BD-R/RE (25G/50G) ~8xCAV
DVD ~3.2xCLV
Video Out
HDMI OUT port
Support of 4K 120Hz TVs, 8K TVs, VRR (specified by HDMI ver.2.1)
Audio
Input/Output
USB Type-A port (Hi-Speed USB)
USB Type-A port (Super-Speed USB 10Gbps) x2
USB Type-C port (Super-Speed USB 10Gbps)
Networking
Ethernet (10BASE-T, 100BASE-TX, 1000BASE-T)
IEEE 802.11 a/b/g/n/ac/ax
Bluetooth 5.1
On the other side of the console battle is Microsoft, who announced their next-gen Xbox Series X will be priced at R11,999, while the smaller and digital-only Xbox Series S will be priced at R6,999.