Huawei unveiled its next flagship smartphone, the Huawei Mate 30 Pro, at an event in Munich on Wednesday, showcasing the enhanced features in its Mate series successor, with a core focus on its camera and video-taking capabilities.
Huawei Mate 30 Pro
As initially expected, Huawei's Mate 30 Pro is a heavy-weight in the smartphone market, and operates on the company's new EMUI 10 OS, which is a mod on top of Android 10.
It features a quad-camera set-up, which includes two 40MP wide-angle Super Sensors (same as the one found on the P30 Pro), in addition to a 16MP ultra-wide lens, as well as an 8MP telephoto lens and a 3D time-of-flight depth sensor. There is also a 32MP selfie camera is nestled on the front.
As for video, the Mate 30 Pro is capable of shooting 4K video at 60 frames per second, along with a ultra slow-mo mode which can capture up to 7,680 frames per second.
Features
The Huawei Mate 30 Pro comes with 8GB of RAM and a choice between 128GB and 256GB storage.
Utilising the 32MP front-facing camera, the Mate 30 Pro can also recognise hand gestures and use AI Auto-Rotate to track your head and adjust the UI accordingly, rather than guesstimating your orientation via the accelerometer (as is the case with other phones).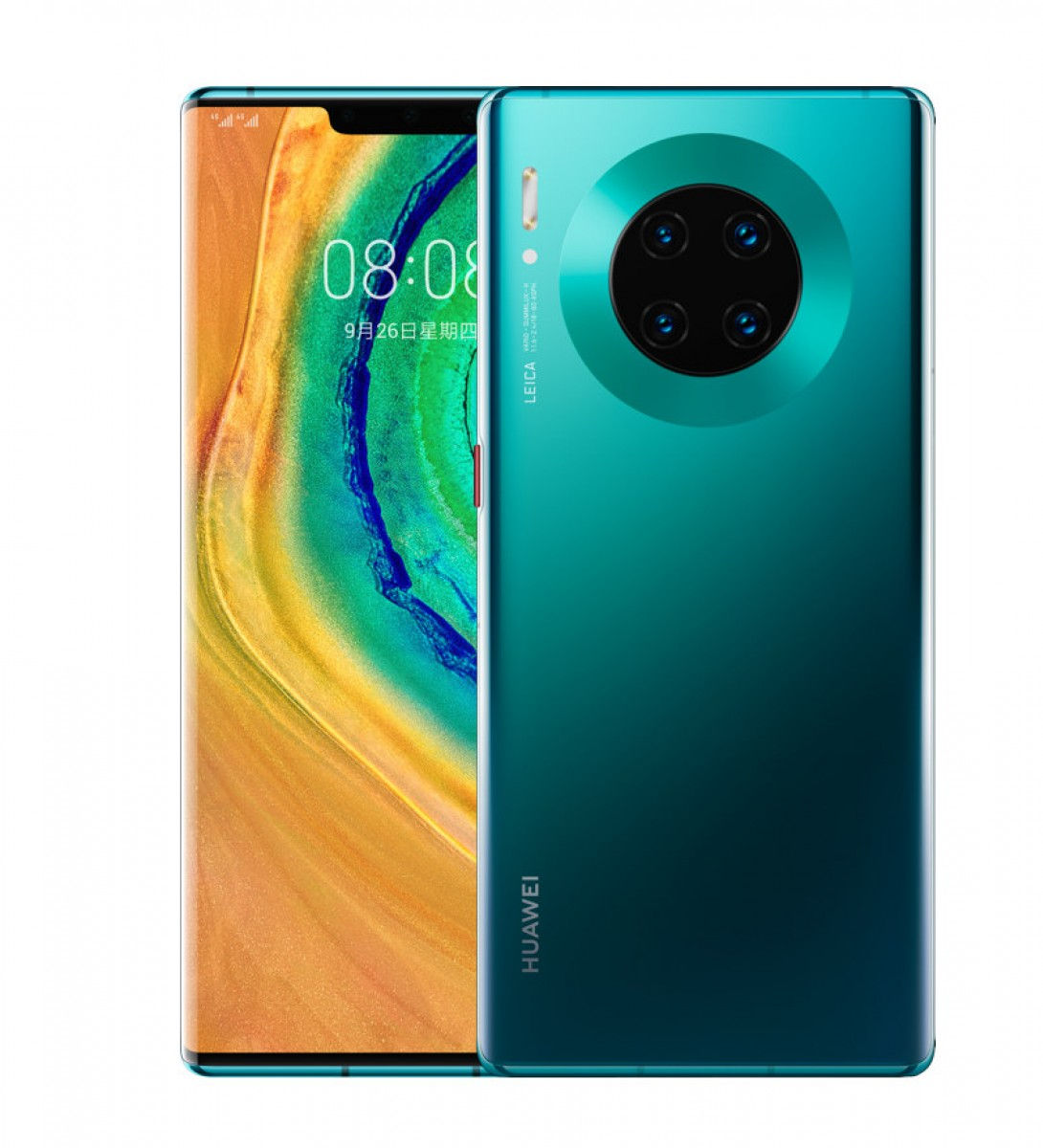 The Mate 30 Pro operates on the Kirin 990 chipset, featuring a powerful Mali-G76 MP16 GPU.
As for the display, the OLED panel features a 1,176 x 2,400px resolution, HDR and full coverage of the DCI-P3 colour gamut. The display has an Always On Mode and supports the M-Pen stylus (which can sense 4,096 levels of pressure). The rounded display will also feature virtual buttons, so users can use volume control or photo options with a digital interface.
The Mate 30 Pro also features a 4,500mAh battery with wireless charging up to 27W (for reference, the Galaxy S10 uses 25W, while the latest iPhones utilise 18W).
Design
The 6.53-inch display on the Mate 30 Pro features Huawei's new curved screen, which bleeds over the edge of the device, which gives an almost full-screen display barring a notch at the top of the device.
The Pro will be available in four colours: Black, Space Silver, Cosmic Purple and Emerald Green.
Apps & services
Of course, the Mate 30 Pro won't have access to Google's services, but Huawei has revealed more details about its Huawei Mobile Services and AppGallery, which is fully open source and will provide the basic functionality that was handled by Google Play Services so far. Users will be able to download software from Huawei's AppGallery, as well as use Huawei's cloud services to store photos, back up data, and download updates.
Mate 30
Huawei also unveiled a non-pro Mate 30 model, which features similar specs, but includes a  flat, non-curved 6.62-inch OLED display, a smaller notch due to it having a different 3D camera, and a slight variation on the camera configuration.
The 2 40MP rear lenses are there, along with the 8MP telephoto camera. However, the ultrawide camera drops down to a 16MP sensor (f/2.2) while the selfie cam has a 24MP sensor.
Price & release date
Huawei is already taking orders for the Mate 30 Pro in China with global availability lined up for October.
Huawei Mate 30 256GB – €799 (around R13,000)
Huawei Mate 30 Pro 256GB – €1,099 (around R17,890)
Huawei Mate 30 Pro 5G 256GB – €1,199 (around R19,500)
Compare prices on the best Huawei devices on PriceCheck!