We're well into Movember and by now your moustache is more than likely looking lush and thick. But, now that you've grown a bush of beautiful attention-grabbing facial hair, you'll want to make sure you look after it with proper grooming. If you're not sure how to style and groom your moustache this Movember then take a look at these handy tips below.
Make your moustache the centre of attention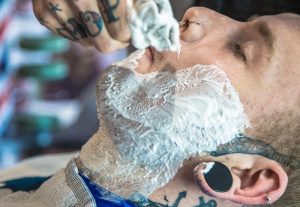 Movember is the perfect time to wave goodbye to your beloved beard, because when you're sporting a quirky moustache, you don't want any distractions.
Start by trimming any unwanted hair down to a manageable length to avoid clogging your razor blade. Then slather on a generous layer of shave oil, like The Bluebeards Revenge Pre-Shave Oil. Leave it to soak in for a few minutes, to soften the hairs and prepare them for your shave. The oil will help to enhance razor glide and prevent nasty nicks and cuts. Then whip your shaving cream into a lather and apply with a shaving brush, coating and lifting each individual hair, before going in with your chosen razor.
Follow up with a good post-shave balm like The Bluebeards Revenge Post-Shave Balm to calm, soothe and moisturise the skin.
Find the best prices on shave oils and men's grooming online with PriceCheck now:


Trim your moustache
In order to ensure that your moustache looks its best, you'll want to give it a good trim. But first, you'll need to decide on what sort of look you're going for as this will have a bearing on how short you want to go.
Once you've committed yourself to a length, dampen your moustache with a little water and run a moustache comb through it to remove tangles. Then, holding a pair of moustache scissors parallel to the ends of the hairs, trim your moustache to the desired shape. Make sure you leave a little extra length than desired as the hairs will look shorter when they're dry.
When you're satisfied with the length, shape the top and sides of your moustache as desired with a razor. A cut-throat razor is always a good option as it allows for a greater level of accuracy and is easier to wield when there's limited space to work with. If you haven't mastered a cut-throat razor yet, then pop down to the barbershop!
Find the best prices on facial hair styling tools online with PriceCheck now:


Create your own style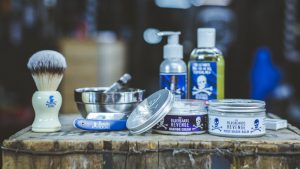 Movember is all about individuality, so use a moustache wax that's up to the challenge, like The Bluebeards Revenge Classic Blend Moustache Wax. Warm a small amount of wax between your fingertips. Then, apply to your facial fuzz and shape accordingly – try twisting the ends outwards and upwards to create a slick style.
Find the best prices on male grooming products online with PriceCheck now:


Moustache maintenance after Movember
If you've grown rather fond of your hairy upper lip, even once Movember has been and gone you'll need to keep up proper maintenance. Now that you've got the moustache of your dreams, it's all down to regular maintenance. Even the odd trim every week or so should see you through, but if you're struggling to do this at home, pop and see your barber. Consider investing in beard oils too, as these will help to keep your moustache looking clean, shiny and smelling incredible.
Find the best prices on beard grooming products online with PriceCheck now: