While most people on your shopping list this season will be treated to budget-friendly gifts like chocolates, funky socks, and pamper hampers filled with nice smelling body lotions and bath salts, your list will also no doubt include a few VIPs who you'll want to spoil a little bit more. For those special people in your life, we've put together a gift guide of lust-worthy gifting spoils that will have the recipient jumping for joy this festive season. There's something for everyone on this list so get ready to click 'add to cart'. Here are our picks for the best gifts under R1,500.
Carrol Boyes Vacuum Flask – RRP R445
Summer is here and the new hydration range from vacuum Carrol Boyes is ready to turn your summer into a stylish affair. The ideal gift for any Carrol Boyes fan, these double-wall vacuum flasks are available in various distinct Carrol Boyes designs and colours.
Find the best prices on the Carrol Boyes range online with PriceCheck now: 


Fujifilm Instax 9 Mini Instant Camera – RRP R1,099
This stylish little instant camera comes in four different colours and is the ideal gift for a student or teenager. Teens and students with an active social life will love hauling this camera around with their friends this summer. Snap, print, and share your holiday snaps with ease using this handy camera and photo printer in one.
Find the best price on the Fujifilm Instax 9 Mini Instant Camera online with PriceCheck now: 


JBL Flip 4 – RRP R1,200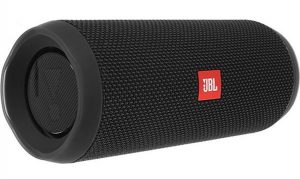 JBL's Bluetooth speakers have made quite the impact on the market, and the company's Flip 4 is a sure-bet gift for budding audiophiles. This waterproof speaker delivers surprisingly powerful stereo sound for up to 12 hours. It features a noise and echo-cancelling speakerphone and JBL Connect+ technology to sync to other JBL devices.
Find the best price on the JBL Flip 4 online with PriceCheck now: 


Sodastream Spirit Carbonating Machine – RRP R1,040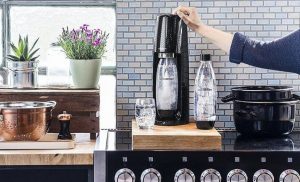 Know someone who loves sparkling water and fizzy drinks? Bring a little sparkle to their daily life with a Sodastream Spirit carbonating machine. Having this nifty little gadget in your kitchen is a game-changer of note and will surely make you all kinds of popular if you wrap it up and put it under the Christmas tree for a loved one this festive season.
Find the best price on SodaStream machines with PriceCheck now: 


No need to head to the shops this festive season, take the headache out of holiday season shopping with PriceCheck and find the best prices and deals on gifts online!