Want to know which beauty products to add to your 'must-try' list this month? Over the past month, we've tried countless products to bring you our top 5 favourite beauty picks for the month ahead – from an energising body sorbet to a beautiful nail treatment, there's something for everyone.
1. Crabtree & Evelyn Citron & Coriander Body Sorbet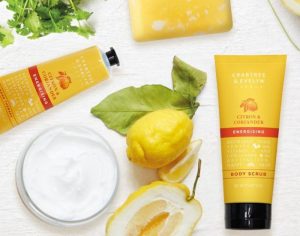 Don't let winter get you down, get a little extra oomph with the new energising Citron & Coriander body care range from Crabtree & Evelyn. Inspired by the Mediterranean, this intoxicating scent will transport you straight back to the joys of springtime this winter. Your skin, and your senses, will love the natural extracts of lemon, subtle hints of honey and spicy Coriander in these products and you'll no doubt keep using them longer after winter is gone. I've been using, and loving, the Body Sorbet for a few weeks now. It's packed with shea butter, skin refining AHAs, and purifying herbs to help quench and refresh dehydrated skin – all ingredients your skin will lap up!
Shop Crabtree & Evelyn online via PriceCheck now.

2. Coverderm Filteray Face Plus SPF50+ Tinted Cream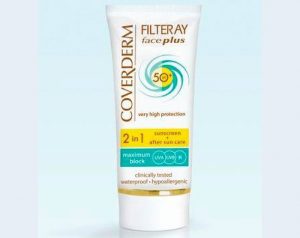 If you're escaping SA for a holiday in warmer pastures soon you'll want to take this powerful 2-in-1 product along with you. It combines a super strong SPF50+ sunscreen and after sun care to protect and soothe skin at the same time. But that's not all – it's also a tinted moisturiser! The lightweight product's tinted formulation helps cover-up imperfections, while deeply moisturising and nourishing skin – choose from  three colour versions mainly light beige, soft brown, untinted (for those who would rather use their own foundation). The sunscreen is also available in three varieties for different skin types (normal, dry/sensitive, and oily/acneic skin) so you can rest assured knowing your skin will be nourished and cared for when wearing this cream.
Shop Coverderm online via PriceCheck now.

3. OPI Nail Envy "Strength In Color" Collection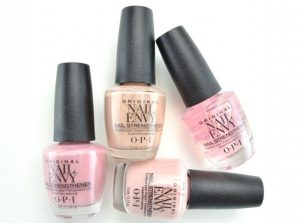 Give your nails a break with OPI's legendary Nail Envy.  With this new four-piece release, OPI has taken their much-loved nail strengthener to the next level by releasing four classic OPI soft nude shades in Nail Envy formulations. These coloured strengtheners enable you to still get the benefits of the wonder nail strengthener but with a pop of colour that looks more like a polish. I've been using 'Bubble Bath' which is a beautiful pinky nude colour. It's a great product and one of my favourites to use in between gel applications. The range also offers Samoan Sand (a beautiful sheer nude), Pink to Envy (an ultra-sheer pink tint), and Hawaiin Orchid (a rosy pink creme).
Shop OPI online via PriceCheck now.

4. Palladio Ombré 2-in-1 Lipcolour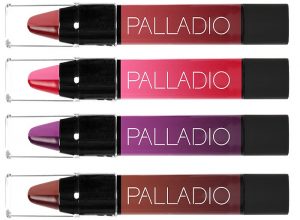 Yes indeed, ombré lips are now a thing and getting the look is super easy with Palladio. Featuring two complementary shades, these dual-sided lipsticks will help you get the perfect lip colour combo and achieve the unique ombré lip look. The lipstick has two sides – a dark shade to line the lips and a light shade to create definition and blend for that ombré effect. The chubby pencil-shaped lipstick comes in 6 different shades, from a light pink ombré effect to a more dark berry shade – call me crazy but I want one in ever colour!
Shop Palladio online via PriceCheck now.

5. BioNike Triderm Len'Oil Itch Reliever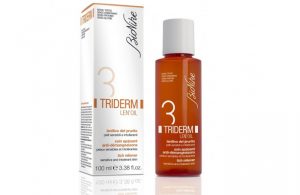 This wonderfully soothing oil from Bionike is ideal for anyone who struggles with atopic skin conditions. The product was mostly developed to relieve itch caused by dermatitis and eczema but it works wonders on any kind of skin irritation. Thanks to the high concentration of vitamin E and the zanthoxylum extract in the product, the oil not only helps to repair the skin and build up your skin's natural barrier but it also helps to treat skin redness and dryness. Try it on irritated or itchy skin this winter and see the difference!
Shop BioNike online via PriceCheck now.

Want more beauty finds and reviews? Check out our 5 Must-Try Beauty Products for May.
Check Out Our Fashion & Beauty Section For More Exciting Reading!