When it comes to sneaker designs, Adidas has been dropping some pretty 'out-there' looks in past seasons, and to great success too. Sneaker silhouettes like the Ultra Boost, Tubular Shadow, NMD, and EQT models have all garnered serious attention from sneaker-heads, and now the Deerupt are set to move things in a new direction.
The Deerupt, an amalgamation of 'disrupt' and 'erupt', are a great option for someone who wants something futuristic but quite minimalist at the same time. It's clearly got a lot of modern Adidas heritage in its lines, but it's simultaneously rather novel.
The most prominent design element that will pop out is the mesh netting that covers the entire shoe – from the sole through the upper, there's thin mesh netting stretching across the surface. The upper is a thin single layer fabric, while the chunky sole is an EVA-based foam, and not Adidas's Boost cushioning – which might be relevant for some.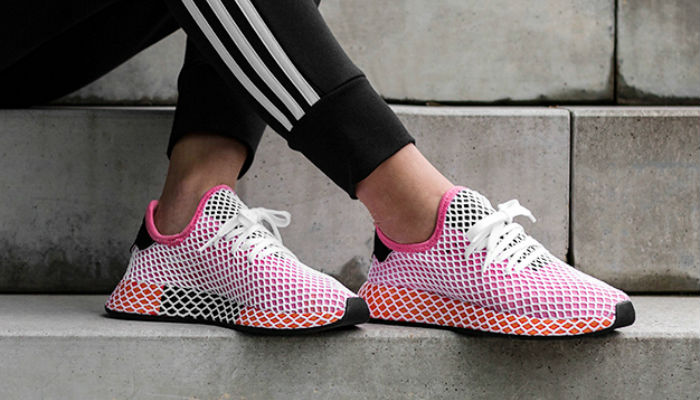 So if you're looking for a new lifestyle sneaker that's very clearly cut from the Adidas cloth, but isn't quite as prevalent as the NMDs or Ultra Boosts yet, the Deerupt might be just the ticket.