Buying a second-hand car is a great way to save money and get more bang for your buck, but, let's be honest, there are pitfalls that buyers need to be aware of before handing over the cash for a shiny new(ish) toy. If you're thinking about buying a second-hand car, we've compiled the ultimate guide on how to smartly purchase that pre-loved mechanical stallion.
Set a budget and consider your needs
When buying a second-hand car, the first thing you need to determine is your budget. Be realistic about what you can afford and then stick to it. Make sure you also factor in insurance and future repair and maintenance costs on a new vehicle. If you're trading in your existing vehicle, find out what your car's trade-in value is and factor this into your budget. Once you know the numbers, think of your lifestyle and what you might need in terms of interior space, finishes, fuel consumption, etc. Once you have all this information, you can start researching your options.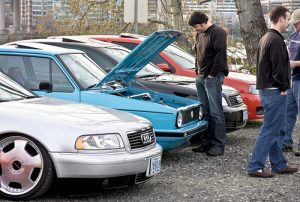 Do your homework and keep your options open
Now that you know what you can afford, draw up a shortlist of cars you're interested in. Try not to set your heart on only one model but consider and test drive at least three different car models. Once you've narrowed down your list, do your investigation on the cars you've selected by reading about those models online – reviews and forums are a great place to start and if you know anyone that has a similar car model, ask them about their experience with the car. Next, visit PriceCheck Cars to get an idea of car prices at certain ages and with different mileage. We've launched a brand-new car listing platform where motorists can now start their hunt for the perfect set of wheels on a wide selection of new and used cars. Epic!
Research maintenance
Once you've settled on a list of cars you're interested in, do some research on maintenance and repair costs for those vehicles. Phone local repair shops and ask what a typical service will cost (even if the car is still under a motor plan this is important to consider). Research the availability of car parts in your area and the costs of replacing things like windscreen wipers, brakes, and other small items that might become damaged or need replacing over time.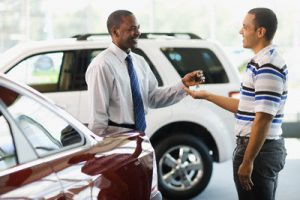 Visit reputable dealers
If you want to buy a car from a dealer, make sure it's an established and reputable one. Fly by night second-hand dealerships won't guarantee you any after purchase service should you have any future issues with the vehicle you purchased from them. Shopping with a reputable dealership will also give you peace of mind that the vehicle you're buying hasn't been stolen or in a major accident and it should come with an up-to-date service history. It's also important to remember to ask the right questions when considering buying a used car. If you find a car you like online give the seller a call or email them to ask questions before paying them a visit to test drive the car. Ask everything from why they are selling the car to what the car was primarily used for and if it has been in any serious accidents or had any recent repairs. This will give a better idea of the history of the car.
Don't forget to haggle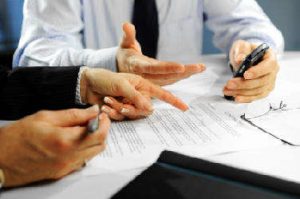 When it comes to second-hand cars, everything is negotiable. Don't just accept the first price they give you and definitely don't just buy the first car you like. Make sure you test drive at least two other cars before settling on one specific car. If you're buying a car from a dealer, negotiate to get them to include all on-the-road costs (registration etc and any other extras that could sweeten the deal. Insist that you would like to have the car independently inspected, a roadworthy test done and a Safety Check performed before handing over any cash.
Start your search for a new or used car with PriceCheck Cars. Combining a comprehensive guide with a user-friendly interface PriceCheck now offers online shoppers an easy-to-use alternative to traditional time-consuming car-finding methods. Forget travelling from one car dealership to the next, the new PriceCheck car listing feature enables potential buyers to explore and compare different car models and prices from the comfort of their own homes. Once you find a car you're interested in simply submit a query form and await a response from the dealer – it's as easy as that!