Coronavirus-induced social distancing practices have forced us all to take a beat, but the protocols put in place to slow down the spread of the virus have also resulted in a loss of income for many people. Finding a new source of income during this time has also become increasingly as many companies have put a moratorium on new hires in an effort to stay afloat and ride out the lockdown storm. But, while many companies may not be hiring, that doesn't mean you can't get create your own source of income. From online teaching to selling goods online, there are many jobs you can do from your home in your spare time, here are 5 side hustles you can do from home in South Africa.
The great news is many of these jobs often don't require much more than a computer and an internet connection. They'll allow you to work from home in your spare time to bring in extra money or find a completely new source of income to keep you going throughout this time.
Invest in your new side hustle with a new laptop. Find the best prices on laptops online with PriceCheck now:


1. Digital media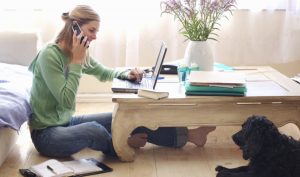 If you're skilled in digital media you may be able to utilise your skills to bring in some extra money. Know your way around content management system WordPress? Why not offer your services to small business who need help building and designing a website to grow their business?
You could also try managing social media accounts for small businesses, or even capturing and editing video content for brands to put on YouTube, Facebook, or Instagram. You can look for gigs on local and international platforms like Niche Market, M4Jam, People per hour, and No Sweat, as well as promote yourself directly to your contacts or through your own website.
2. Online teaching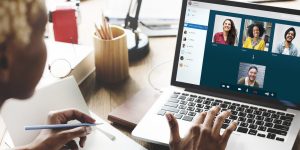 If you're an expert in a subject and are willing to teach others, you can offer online seminars and classes. During the pandemic, many people are looking for online tutoring and courses in areas ranging from social media to yoga to personal finance.
There are plugins tools on platforms like WordPress, to help you get started on your online teaching journey. You can also put together a series of video lectures and other materials to be hosted on an eLearning site like Udemy. Another popular option is teaching English online. To get started, you'll need to complete an accredited TEFL Course.
3. Second-hand trader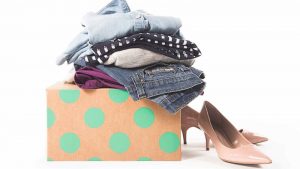 If you have a good entrepreneurial instinct, you could try trading in second-hand goods online. Buying and selling second-hand goods can be very lucrative if you have an eye for a good deal. You can buy and sell goods like furniture or electronics, or you can focus on specialist areas like retro video games, rare books, antiques, photography or art. You can sell through local classifieds and auction sites or even international platforms if you want to go global.
4. App developer
This can a great option if you're studying towards a technology qualification or already work in the tech sector and have skills to build new apps. Skills such as software engineering, coding, user interface design and quality assurance are in high demand in the offshore and local markets. You can look for work and promote yourself on a platform like Hire a Programmer.
5. Virtual assistant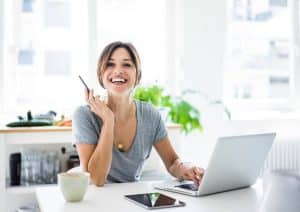 Are you organised, personable and hard working? Then this might be the right side hustle for you. Virtual assistants are services are becoming more popular amongst those who don't have the budget to hire a full-time assistant. You can help busy businesses or individuals out by completing tasks for them virtually rather than going to their physical workspace – a perfect fit for these times of physical distancing.
You can help people manage their diaries, run their admin, manage their email lists, run their social media accounts, and more.
Invest in your new side hustle with a new laptop. Find the best prices on laptops online with PriceCheck now: