While you may be missing your hairdresser during lockdown that doesn't mean you can use this time to treat your hair and get it in tip-top shape, ready for your hairdresser to work their magic on your locks post lockdown. Not sure how to care for your hair while sheltering in place? Here are 5 healthy hair habits to adopt during the lockdown.
1. Brush your hair before you step into the shower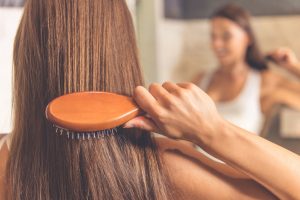 Do you struggle with knots and tangles after washing your hair? Be kind to your hair by brushing out the tangles before you step in the shower. Wet hair is more vulnerable to breakage, so take the time to detangle your strands while they're dry. This will also help to distribute the natural oils from your scalp to the ends of your hair before shampooing. A paddle brush is the ideal tool to use or a soft bristle brush.
Find the best prices on haircare tools online with PriceCheck now:




2. Turn down the temperature of your shower
As appealing as a steamy hot shower may sound, taking a 'super-hot' shower can damage your skin and hair. The desired temperature should be enough to deep clean dirt and grime in your hair but be careful that it's not too hot that it causes irritation.
3. Use conditioner with care
Think of conditioner like moisturiser, but for your hair. Using it helps to keep your hair hydrated and protected against potential damage. A R5 coin-size drop of conditioner is plenty for most textures and lengths. Using too much conditioner can weigh down your hair, especially if your strands are ultrafine. A useful tip: Always gently towel dry your hair prior to applying conditioner. Wet hair will dilute the consistency of your conditioner, which may lead to using more as it does not give the desired result.
Find the best prices on haircare products online with PriceCheck now:




4. Consider a hair mask or Deep Conditioner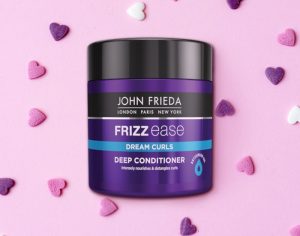 Hair masks are a deep conditioning treatment that help to heal, moisture and nourish damaged hair. Some hair masks or deep conditioners may even improve the health of your scalp and boost the strength of your hair. It is recommended to use hair masks or deep conditioners once a week or as desired/required by your hair type and lifestyle.
Find the best prices on haircare products online with PriceCheck now:




5. Eat a balanced diet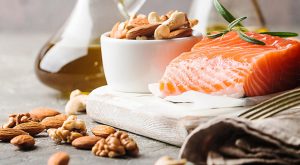 As tempting as it is to keep opening the fridge and indulge in your lockdown snacks, an unhealthy diet can result in sudden hair loss. When you don't get the correct vitamins, minerals and wholesome nutrients, it can lead to a loss of hair. Good sources of hair food include: berries, spinach, and avocados, along with anything else rich in vitamins C and E which will help boost collagen production, resulting in stronger strands.
6. Healthy scalp leads to healthy locks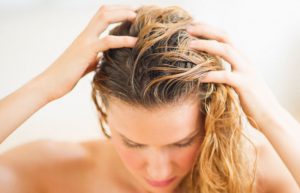 As we transition into the winter season, it's important to re-evaluate our hair care routines paying closer attention to the scalp as it's harder to keep it healthy and moisturised as the weather turns colder. Some tips to ensure a healthy scalp include:
Make a smart shampoo and conditioner choice: A healthy scalp is perhaps the most important component of a healthy head of hair. Therefore, it is vital to choose the correct shampoo and conditioner best suited to your hair's needs.  Make sure you choose products that preserve moisture on the scalp. Many common scalp problems arise from dry skin or are exacerbated by dehydrated tissue.
When you shower or bath, avoid exposing your scalp to hot water whenever possible. Instead, use lukewarm water for rinsing. It is recommended to not wash your hair everyday but rather every second or third day with a good shampoo and conditioner.
Find the best prices on haircare products online with PriceCheck now: