Looking to spoil the sneakerhead in your life this festive season? You could surprise them with a fresh pair of sneakers but, let's face it, leaving a new pair of sneakers under the tree comes with a hefty price tag. These gift ideas will have your sneaker-obsessed friends and family all sorts of excited this festive season without blowing your budget.
Kitted out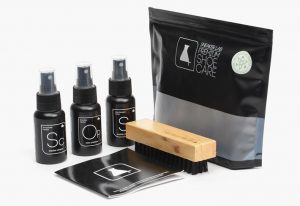 Ensuring their kicks are clean, cared for and protected is the ultimate gift you can give a sneakerhead. This practical and easy-to-use Sneaker LAB Premium Shoe Care Kit includes the four essential sneaker cleaning products every sneakerhead needs – Sneaker cleaner, Sneaker protector, Odour protector and a Premium brush – packaged in a resealable travel pouch. The environmentally friendly shoe care range is the perfect gift for any sneaker head or shoe lover.
Find the best prices on Sneaker LAB's Premium Shoe Care Kit online with PriceCheck now:


On the go
The festive season brings with it a fair amount of travel. Shoving sneakers into an already overfilled bag will only lead to scratches and scuffs, so help your loved one protect their prized pair with a travel bag to store their sneakers.
Brush up on your sneaker facts
If your loved one eats, sleeps and breathes sneakers, gift them a book to build their sneaker knowledge. Titles like 1000 Sneakers: A Guide to the World's Greatest Kicks and Sneakers: The Complete Collectors' Guide will inspire your loved one's next purchase.
Keep it Clean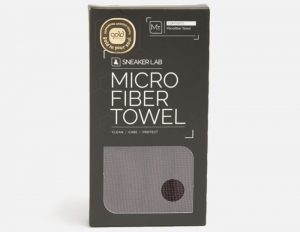 This Sneaker LAB Microfiber Towel is sure to wow any sneaker-loving friend or family member on your list this festive season. With fibres 20% finer than a human hair, this extremely absorbent microfibre towel is specifically designed for shoe and sneaker care and maintenance.
Find the best prices on Sneaker LAB's Microfibre Towel online with PriceCheck now: