Summer is finally here, and with it comes an array of fun outdoor activities and festivities. Of course, summer also means a change in your skincare and grooming routine. Unless you were lucky enough to enjoy an eternal summer in Durban, most South Africans had to endure a long, hard winter this year. Winter can really take its toll on your skin so it's important to treat your skin when the summer months roll around. While men do enjoy the benefits of having hardier skin, it's still important to look after your skin all year round and keep a handle on your grooming routine. Not sure where to start? Here are 5 summer skin and facial hair grooming tips for men:
Take extra care of facial hair:
For many men, winter means it's time to grow a beard, but when warmer weather arrives, it may be time to change up your facial hair to better survive the heat. While in winter, beards protect the skin from the wind (like a windbreaker), having a beard or facial hair in summer will help keep your skin cool. Facial hair protects the skin from the heat of the sun, and (if it's well kept) it can help you nail a laid-back summer holiday look.
Believe it or not, beards generally grower faster in summer, due to an increased vitamin intake as well as more time spent being active outdoors in the sun. This is great news for those wanting to switch up their facial hair and avoid that 'in-between styles' awkwardness. Look after your facial hair with a great beard and shave oil like FINO Beard and Shave Oil. The multi-use product can be used on a daily basis and helps to nourish and moisturise the beard and skin underneath. Use it to on your beard for a softer and more manageable beard or as a shaving oil for a smooth shave.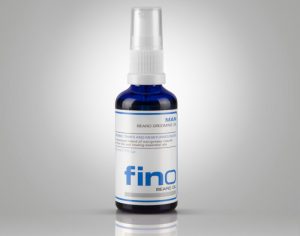 Find the best price on FINO Beard and Shave Oil and other men's grooming products online with PriceCheck now:


Don't skip your skincare routine:
After a long, hard day it can be tempting to climb into bed without washing your face. But, while skipping your skincare routine is never a good idea, cleansing your face is especially important during the summer months. Whether you're clean-shaven or have facial hair, it's important to make time to cleanse your face and moisturise your skin.
Your face and beard may get sweaty during the day and beards can act as a sponge to dirt and grime, so ensure you always wash your face thoroughly at night before heading to bed as skipping this crucial step may lead to breakouts. Skin also needs moisturise after a long day spent outdoors, so make sure you invest in a good skin and beard oil or moisturiser to keep your beard, stubble and skin healthy and soft. For a great multi-use product try Nivea Men Even Tone Face Cream. This super popular moisturiser has a masculine fresh scent and works wonders on the skin. The deeply nourishing cream can be used on the face and body and absorbs quickly into the skin without leaving a sticky residue.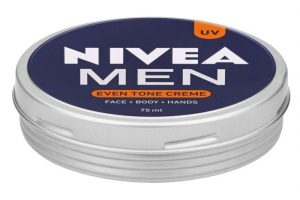 Find the best price on Nivea Men Even Tone Face Cream and other men's grooming products online with PriceCheck now:


Treat ingrown hairs and razor bumps with care:
Nothing ruins a fresh look quite like ingrown hairs and razor bumps. Of course, besides looking unsightly, ingrown hairs and razor bumps can also be quite painful. Due to heat and friction, inflammation and irritation on the skin can flare up extremely quickly during the summer months, so its important to treat the post-shaving regime with care.
You can stop ingrown hairs and razor bumps in their tracks with a good skincare routine. After shaving or trimming back your facial hair, use a skin smoothing and soothing product to help take care of any pesky issues. Try a product like FINO Soothe MAN to help combat ingrown hair, razor bumps and burn after shaving. This product works to help relieve irritation and redness while reducing itchiness associated with new hair growth. A synergistic blend of vitamin A and fruit enzymes exfoliate while also moisturising and purifying the skin, preventing infections.
Find the best price on FINO Soothe MAN and other men's grooming products online with PriceCheck now:


No matter how you plan on styling your facial hair this summer, it's important to take care of your skin and facial hair with a collection of top-quality skin and beard care products. If you're searching for the best prices on men's grooming products PriceCheck has you covered!
PriceCheck brings together a wide selection of men's grooming products from some of South Africa's biggest retail websites, helping you search for the best prices and deals on every product in your shopping basket. Visit PriceCheck now to save big on male grooming products for summer!