2020 was the year of wearable tech, HIIT, yoga, and group exercise classes and while these trends will continue to soar well into the new decade, 2021 will also bring with it a whole new string of fitness trends. Over the last few years, we've seen people embrace health and wellness more than ever before, and this year the fitness industry has no signs of slowing down. So what can we expect to be the hottest (and sweatiest) workouts for next year? Here are just three fitness trends to look out for in 2021, just in time for you to make those fitness New Year's resolutions.
Think outside the box gym: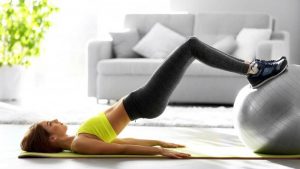 Bored with your daily visit to your local Virgin Active? You're probably not alone. This year, fitness freaks will be thinking outside the gym. Expect to see the popularity of home workouts and outdoor activities continue to rise in 2021. The great thing about these types of fitness trends is they are an infinitely more affordable and accessible exercise option. Between a set of free weights and a great home workout routine, you can get all the benefits of a gym workout right in your living room, or local park.
Stock up on gym essentials for your home and save big on a gym membership this year. Start off slow with an exercise mat, a few free weights, a skipping rope, and an exercise ball before upgrading your workout with a kettlebell or two and maybe a set of core sliders.
Find the best prices on home gym essentials online with PriceCheck:


Safety in (small) numbers: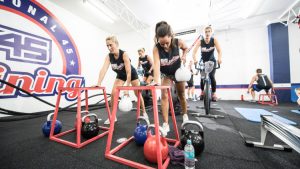 Another big trend in the fitness industry this year is group training in smaller classes. Forget visiting a packed gym, this year sweating is all about safety in small numbers. Whether it's HIIT or yoga, training with others in more intimate groups is the next big thing in fitness for the New Year. With group class studios popping all over the place, it's easier than ever before to take advantage of all the benefits that come with a group workout, like more endorphins and greater motivation, and a more controlled environment.
Of course, if you're going to be training with a group this year you will need to get kitted out in the best gym gear. Invest in gym clothes and shiny new gym trainers that can keep up with your new-found fitness obsession. Not sure where to start with your new gym wardrobe? PriceCheck can help you find the best prices on gym gear and save you time in your search.
Find the best prices on gym gear online with PriceCheck:


Over-all well-being is tops
This year, weight loss or appearance-based goals are secondary. What's taking preference? Overall well-being. In 2021 fitness experts anticipate a shift towards health and wellness coaching that emphasises a well-rounded, healthy lifestyle that's functional and leads to both mental and physical health rather than weight-loss goals.
Hiring a personal wellness coach can be expensive, but you don't need to break the bank to get fit and healthy this year. Invest in a good health and wellness guide like Jessica Sepel's "The Healthy Life" and "Living the Healthy Life" and you'll have everything you need to start on your journey to a healthier life in the new year.
Find the best prices on healthy living books online with PriceCheck: