Some people simply thrive on routine and order – a designated place for the keys, decorated jars for toothpicks and sweet little places for all those miscellaneous things we keep for just in case. And if you're looking for some more smart storage ideas for your home, these DIY projects are just for you.
1. Floating Bookshelves

Is your bookcase overflowing with your ever-expanding library? No problem. These floating bookcases are attractive, easy to install and adds that personal touch of decor every home needs. Lodge them on random places of your wall to show off your excellent taste in books.
2. A Bookshelf With Two Ladders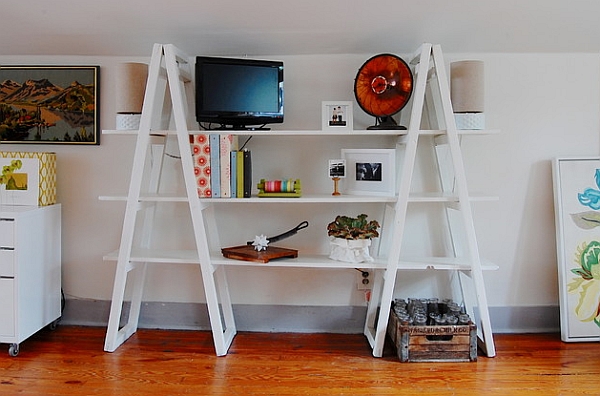 If contemporary decor is your thing, then this ladder bookshelf idea will not disappoint. You could either choose the DIY option which includes: two ladders (depending on your preference they could be matching or not) and wooden panels to slot into each of the steps.
If you love the idea but buying the shelf is more convenient, here are some dapperly-designed ladder shelves you can easily purchase:
3. Clothes Hangers For Shoes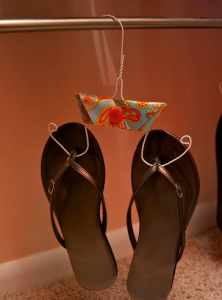 Not sure what to do with all those excess hangers? Or perhaps you have more shoes than you know what to do with? The answer is shoe hangers, says the DIY experts. All you need are some pliers to cut, twist and shape your hangers to meet the size of your shoes. See these steps:
4. Stack PVC Pipes For Storage
If the shoe hangers do not solve your shoe problems, then stacking these PVC paint cans or pipes will definitely do the trick. And there is no need to limit yourself to storing shoes, you could even hang them on the bathroom walls to store towels or toilet paper. Genius, right?
5. Furniture Knobs For Hanging Items
Whether it is for jewellery, belts or scarves, this furniture knob idea is a handy organiser for your messy woes. All you need is a rugged-looking strip of wood to add that rustic feel, a few unique looking door knobs and you're good to go.
6. Window Shutters For Letters
This letter shutter idea is simply perfect for organising your droves of mail. Well, that's if you have an unused window shutter laying about and droves of mail – otherwise, here's a reason to visit a second-hand furniture store.
Do you have any more ideas you would like to share? Be sure to check out our DIY department for more inspiration.