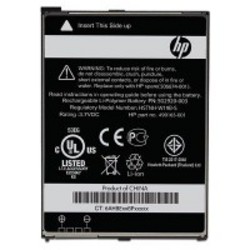 The product that you have searched for is unfortunately not available. Find similar products or please try a new search above.
If you have found this product on another site and believe they should be listed with us, please get in touch with us.
Description
This battery provides additional power to extend the life of your iPAQ between charges.
• Always have a spare battery with 1250 mAh capacity for extra power while on-the-go
• This replaceable, rechargeable Lithium- ion battery is a genuine HP product you can trust • Extend the length of time you can use your iPAQ
• Extend the length of time you can use your iPAQ