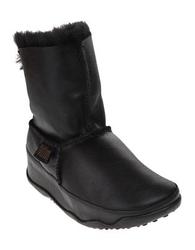 We currently have no available offers for this product.

Try some of these links to browse further:
Description
Established in 2007, Fitflops were the worlds first muscle-activating flip-flop, meaning you get to work out while you walk! This patented shoe features microwobble board in the midsole, to increase the timing of your muscle movement. The sole features three levels of density. High-density in the heel of the shoe absorbs up to 22% more shock. Mid-level density, located in the toe area, aids in maintaining speed and pace. The low-density area of the shoe, located within the midsole, creates slight instability, making your muscles work harder. Get this original Fitflop, and lose weight while you walk!