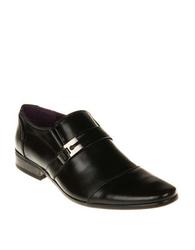 We currently have no available offers for this product.

Try some of these links to browse further:
Description
The Casoli Merano Dress Shoe boasts sophistication and flawless style. Iconic Italian design, featuring a fine buckle and stitch detailing, delivers a shoe of uncompromising style. The chic, modern silhouette of the dress shoe promotes comfort, and is a great compliment to any outfit. The shoe is available in a range of sizes: 7 12.