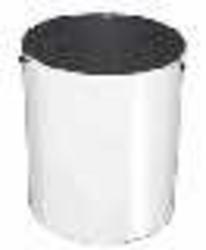 We currently have no available offers for this product.

Try some of these links to browse further:
Description
Meade Dew Shields for Meade LX200 Telescopes are lightweight aluminum Dewcaps. The interior is painted a flat black to absorb stray light for higher contrast. Nylon thumbscrews in heavy-duty metal inserts hold the Dew Cap onto the telescope optical tube .
In moist climates water particles suspended in the atmosphere may condense on the front surface of the telescopes correcting plate. This dew formation may be inhibited to a significant extent by the attachment of Meade Dew-Shields.
Meade DewShields:
#608 Meade Dew Shield 07284 - Fits onto the front lens cell of the 7" LX200 or 7" LX200GPS and all 8"SCT's, essentially a tube extension
#610 Meade Dew Cap 07283 - Fits onto the front lens cell of all 10" SCT's, essentially a tube extension
#612 Meade DewShield 07285 - Fits onto the front lens cell of 12" LX200 or 12" LX200GPS telescopes essentially a tube extension
#614 Meade Dewcap 07590 - Fits onto the front lens cell of 14" LX200GPS Meade Telescope , essentially a tube extension
#620 Meade Dew-Shield 07289 - Fits onto the front lens cell of 16" LX200 or LX200GPS Meade telescopes, essentially a tube extension
Features of Meade Dew Shields for Meade LX200 Telescopes:
Made of lightweight aluminum
Fit onto the front lenses' cells of the LX200 and LX200GPS
Protect front surface of the telescopes correcting plate from dew formation
Package Contents:
Meade Dew Shield for Meade LX200 Telescope