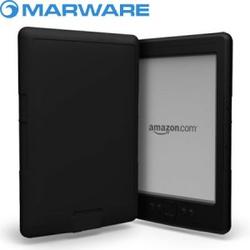 The product that you have searched for is unfortunately not available. Find similar products or please try a new search above.
If you have found this product on another site and believe they should be listed with us, please get in touch with us.
Description
From its ergonomic, impact-resistant skin to its non-slip texturing on the back, this cover was produced to perform. So, relax and have fun, because with the SportGrip cover, you can take your Kindle with youwithout worry.
Performance:
Ergonomic design that is precision molded to fit your Kindle
Easy to remove, machine washable, and tear resistant
Textured back panel for better grip
Allows access to all ports
Protection:
Made of cushioned, soft, durable high-grade silicone
Enhanced front, back, edge, and corner impact resistance