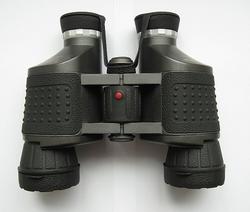 We have not yet found any shops selling this product, we should find some soon.
Description
In a world that's complicated enough, the affordably priced PermaFocus binonoculars are a relief for simple, fixed-focus, long-distance viewing. The wider field-of-view makes them ideal for spectator sports, distant wildlife observation or winter use with gloves. Thanks to quality fully-coated optics the action is bright and crisp and the ergonomic rubber housing means you won't drop them ? even with gloves on.
Good Points of Self Focusing Binoculars
The fewer amount of moving parts means they are much easier to make and therefore tend to be cheaper, more robust and therefore often much longer lasting. This also makes them dustproof. So as you can see a fixed focus pair of binoculars would be ideal for uses in harsh environments and so make popular military as well as marine binoculars.
Because of the fact that once you have set the binoculars to your vision and no further focusing is necessary, it does make using them quicker than binoculars where you have to focus on every object you look at. This is perfect for fast moving erratic objects, so in theory they could make ideal birding binoculars, so long as a good close focus distance is not important to you (Fixed focus optics usually have minimum close focusing distance of around 12m).
The lack of a focussing wheel make the binoculars "less fiddly" and therefore are much easier to use if you are wearing thick gloves for example. So once again ideally suited for cold or harsh environments and make ideal Skiing Binoculars and again ideal for marine use in colder climates.
Focus free binoculars tend to have a good deep field of view.