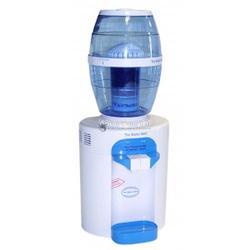 We currently have no available offers for this product.

Try some of these links to browse further:
Description
Ambient & Cold, Electronic Mini Water Dispenser with mineral filterbottle.
Features:
5 Stage Filter.
Reduces Chlorine & Heavy Metals.
Eliminates Odours & Improves Taste.
Electronically Cooled (no gas).
Ambient and Cold Dispensing taps.
5lt Capacity Filter Bottle.
Cold water temperature range: 8-13 C.
Replace filters regularily.