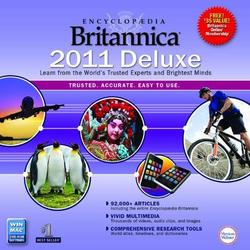 We currently have no available offers for this product.

Try some of these links to browse further:
Description
Encyclopedia Britannica 2011 deluxe is designed for adults and students alike Encyclopedia Britannica deluxe dvd is a comprehensive reference resource that provides up-to-date in-depth and easy-to-use information. Learn from nobel laureates historians and noted experts in one single source. No other software can match the intelligence depth and accuracy of Encyclopedia Britannica.