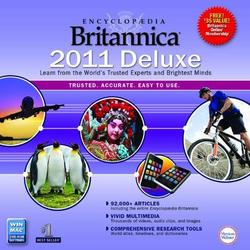 The product that you have searched for is unfortunately not available. Find similar products or please try a new search above.
If you have found this product on another site and believe they should be listed with us, please get in touch with us.
Description
Encyclopedia Britannica 2011 deluxe is designed for adults and students alike Encyclopedia Britannica deluxe dvd is a comprehensive reference resource that provides up-to-date in-depth and easy-to-use information. Learn from nobel laureates historians and noted experts in one single source. No other software can match the intelligence depth and accuracy of Encyclopedia Britannica.